Behind the scenes: Jessie Chris shoots music video in RI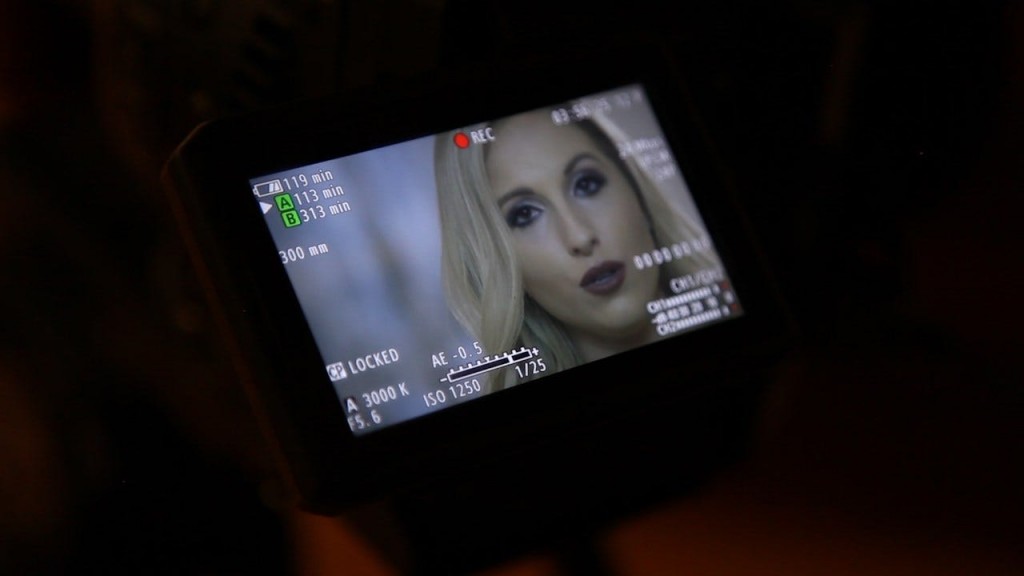 By: Samantha Fenlon
Email: news@abc6.com
Twitter: @ABC6
TIVERTON, R.I. (WLNE) — Radio Disney Country Artist Jessie Chris filmed her new music video for the single Burn at Sandywoods Farm in Tiverton.
The 19–year–old gave ABC 6 News an exclusive behind the scenes look at the shoot.
"There's a lot of work that goes into making a music video. Something that might be as simple as me walking by and looking at a tree, we'll have to film it like 20 times," said Chris.
Just from watching a small snippet of filming it's quickly easy to see that all aspects of filming are not glamorous. But, the 19–year–old pushes through the long hours with a huge smile.
"Yesterday I was going for 20 hours.. but I wouldn't change a thing because I love every minute of it," said Chris.
You wouldn't guess it by looking at the blonde singer, but she says she's no stranger to being made fun of. That's why it is so important to Jessie to be a part of Disney's anti–bullying campaign.
"I don't like the word bullying, but I guess I was bullied in every form possible," said Chris. "I have been shoved into lockers. I was the new girl in school, so there were rumors like you wouldn't believe."
Jessie says it got so bad, she hid her love of singing.
"It really took a toll on my self confidence. I didn't want anyone to know that I did music.
I tried to keep it a secret for a while," said Chris. "I was 13 years old and depressed."
Now she says those hard times… have prepared her for the harsh realities of the music industry. She uses her experience to talk to young kids about bullying.
"Weird is more fun," said Chris. "And, usually it's the unique and remarkable kids that get picked on. Usually you get picked on because there's something really special and different about you."
Jessie shows off her uniqueness with her music.
She says her love of country comes from the stories songs can tell. The Country singer points to… Burn, explaining some of her friends call this single the "breakup anthem"
"It's about a relationship where you think that you're the only one and it's special and then you realize that it's not," said Chris. "I hope that the music video shows a little bit of empowerment to anyone that's going through a breakup."
Jessie has been entertaining since she was 5 years old getting her first guitar at age 10.
She doesn't have a release date set just yet for the video of Burn, but says she's hoping to get it out to fans next month.
©WLNE-TV / ABC6 2017