Bellingham Officer Struck Working Detail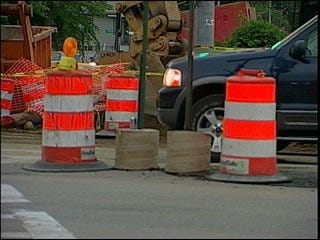 Just after 2PM Thursday afternoon, a Bellingham Police officer working a safety detail at a construction site was struck by a passing vehicle. Officer Kenneth Lamarre was taken to Rhode Island Hospital with a head injury, but is expected to recover.
The intersection where the accident saw two other crashes Thursday afternoon, including a Fire Department SUV responding to the initial crash.
ABC6 News Reporter Paul Mueller spoke with Officer Lamarre's family, about their concern upon hearing about the accident, followed by relief when Lamarre's injuries were found to be not serious.