Ben & Jerry's ice cream recalled due to labeling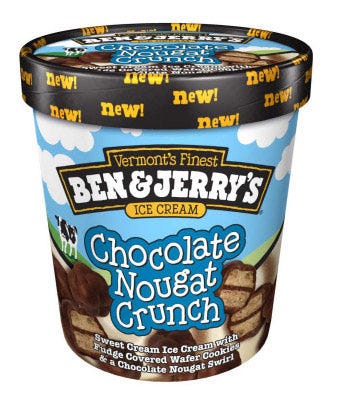 Ice cream lovers with peanut allergies should check out the labels on their Ben & Jerry's ice cream.
Stop & Shop supermarkets have stopped selling Chocolate Nougat Crunch ice cream because the containers don't say the ice cream was mixed in a machine that comes in contact with nuts and tree nuts.
The recalled ice cream has the UPC 7684020899.
The ice cream has dates of JUL1113BJ1, JUL1213BJ1, AUG0113BJ1,
AUG0213BJ1, AUG2313BJ1, AUG2413BJ1, AUG2513BJ1, SEP2013BJ1, SEP2113BJ1
or OCT2313BJ1 on the bottom of the container.
Consumers
looking for additional information on the recall may call Unilever
customer service at 877-270-7397. In addition customers may call Stop
& Shop Customer Service at (800) 767-7772 for more information.
Customers can also go to the Stop & Shop website: http://www.stopandshop.com/