Benefit dinner to be held for 5-year-old Massachusetts boy battling cancer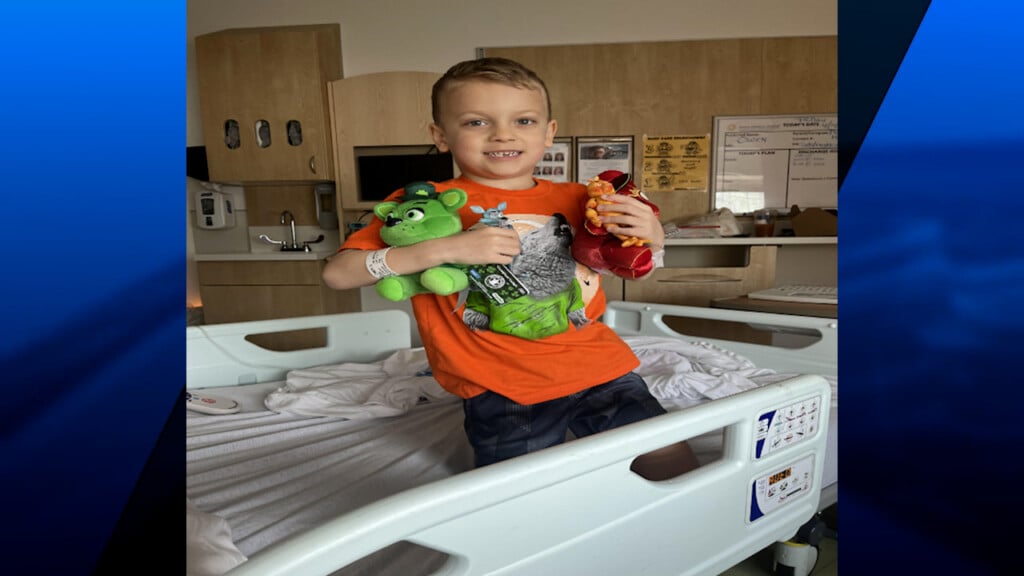 SMITHFIELD, R.I. (WLNE) — A benefit dinner will be held next month for a Massachusetts boy battling cancer.
"Summertime Bites for Owen" will be a ticketed dining experience on Saturday, June 3, at Smithfield Woods Senior Living on Pleasant View Avenue in Smithfield.
Tickets are $100 and all proceeds will benefit the family of Owen Hopkins, a 5-year-old boy from Uxbridge who was recently diagnosed with AML Leukemia.
"Owen Hopkins is a bright and energetic 5-year-old boy who loves life. He is happiest when he gets to draw, play superheroes, or be outside, causing mischief with his younger brother and cousins, whom he loves so much," Smithfield Woods said in a statement. "One of his favorite things to do is critique his mom's cooking skills and wrestle and build forts with his dad."
Owen is staying at Hasbro Children's Hospital as he undergoes treatment.
He is described as "the bravest boy you will ever meet."
The menu will feature popular dishes, like New England clam chowder and apple pie dumplings.
Grey Sail Brewing will also donate some products to show support for the Hopkins family.
"We are honored to host this benefit dinner for Owen and his family," said Brittany Tremblay, executive director of Smithfield Woods. "We believe that as a community, we have a responsibility to come together and support those in need and hope that this event will not only raise much-needed funds for Owen's treatment but also raise awareness about AML Leukemia and the impact it has on families."
Tickets can be purchased at Smithfield Woods. The space can hold 45 people.
Anyone with questions can call the facility at 401-232-5577.