Big-headed bullies looking for forever homes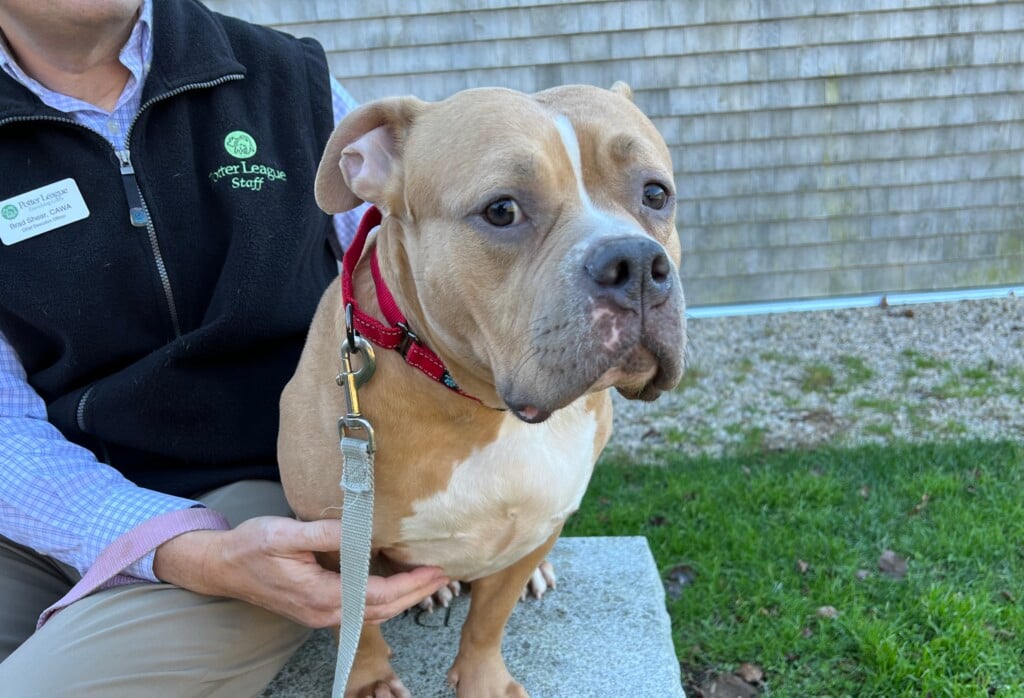 MIDDLETOWN, R.I. (WLNE) — Potter League for Animals is hosting a block party for block-headed dogs from Dec. 4 to Dec. 20.
Breeds of block-headed dogs, or dogs with a square shaped head, usually fall under the bully category, a breed that often times has a harder time getting adopted.
"We've adopted out a couple already but still about 30% of our dogs is a lot for one kind of dog, especially when they're the kind of dog that usually stays with us about twice as long as any other breed," said Brad Shear, the CEO of the Potter League for Animals.
Davina, Zola, and King are just some of the bullies who are looking for forever homes.
Davina and Zola are around two-years-old and are both selective with others dogs.
The two have only been at the shelter for a few weeks.
King is about four and a half years old, and has been at the shelter for a few months, making him very eager to find a home.
Staff at Potter League for Animals said King would do best in a home without other dogs.
When King first arrived, he was timid and afraid to trust the staff. They said once he warmed up to them, he was able to show his true personality and feel safe again.
"I think there's a lot of misconceptions about them, that maybe they're aggressive, or dangerous, and we hear all these stories, but you look at a dog like this [Zola] and she's just a big softy," said Shear. "We are working a lot with just misconceptions about what these dogs are like and they can just be wonderful family dogs."
Adoption fees are $50 until Dec. 20 for block-headed dogs, compared to the normal $250 fee.
Contact the Potter League for Animals for adoption inquires.