Big Papi Makes History as Sox Belt Mariners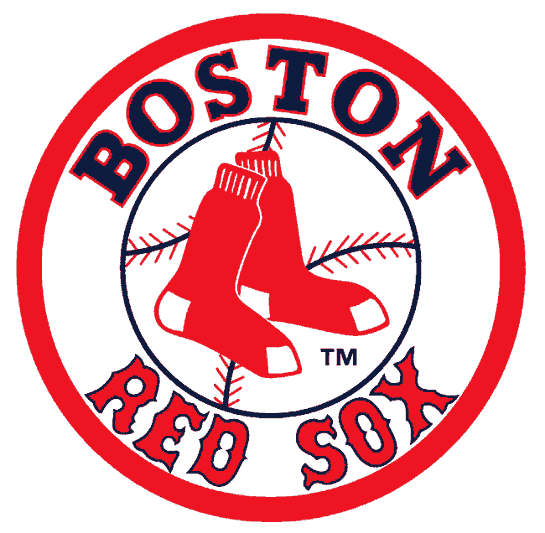 SEATTLE –(AP) As a younger player, Harold Baines and Edgar Martinez were among the hitters David Ortiz looked up to as examples.
So it's not lost on Ortiz that he has now passed both to become baseball's all-time leader in hits as a designated hitter.
"Wonderful hitters and when I first came up watching those guys,"
Ortiz said. "Now for your name to get mentioned next to theirs, it's a
wonderful thing."
Ortiz doubled in his first at-bat to pass Baines for the most hits as a DH and hit a two-run homer an inning later, leading the Boston Red Sox to an 11-4 win over the Seattle Mariners on Wednesday night.
Ortiz entered the night tied with Baines with 1,688 hits as a DH, and
was acknowledged by a standing ovation from the mix of Red Sox and
Mariners fans when he doubled to left-center field to lead off the
second inning.
An inning later, Ortiz collected his eighth hit of the series with a two-run homer off Seattle starter Aaron Harang (4-8), his 19th this season.
"There is nothing that guy does that amazes me. He goes out there
every day and is so consistent that you almost expect it. You kind of
feel bad whenever he goes 0 for 4 and you're like, `Come on man, are you
kidding me?" Boston catcher Jared Saltalamacchia said. "But that's how
good he is and how consistent he's been in his career."
Jacoby Ellsbury
had three hits to extend his hitting streak to 18 games, currently the
best in baseball, and the Red Sox knocked around Harang for seven runs
and eight hits.
Ortiz appeared touched by the ovation as he rumbled into second with
the standup double. He tipped his helmet twice toward the standing fans
and patting his chest as his milestone was shown on the video board.
Ortiz already held the marks for the most runs scored, doubles, home
runs, extra-base hits and RBIs by a designated hitter.
"The fans, they looked forward to that. They look forward to watch
guys breaking records and getting to a certain level," Ortiz said. "They
really appreciated it."
Ortiz scored in the second on Saltalamacchia's sacrifice fly, then
provided the big blow in the third with a two-out, two-run homer to
right-center field, his second straight game going deep.
"I've seen too much of him over the years," Seattle manager Eric
Wedge said. "He is about as professional a hitter as you can be. Still
has the bat speed, still has the power, commands the strike zone as good
as anybody in the game."
Boston broke the game open in the sixth and knocked out Harang after singles by Jose Iglesias and Brock Holt to open the inning. Ellsbury and Shane Victorino both had RBI singles in the four-run inning that was helped along by a throwing error from Seattle shortstop Brad Miller.
After Seattle held a 5-1 lead after two innings in Tuesday's game,
the Red Sox have outscored the Mariners 21-7 in the following 16
innings.
Ortiz's milestone night overshadowed one of the best starts this season by Boston's Felix Doubront.
With its bullpen taxed in the opening two games of the series, Doubront
(6-3) provided the outing Boston needed to give its relievers a rest.
Doubront took a shutout into the seventh and silenced a Seattle
offense that scored 19 runs against Boston pitching in the first two
games of the series. He allowed only a pair of early singles, and a
double to Michael Saunders — the first Seattle batter to reach second base — in the fifth.
Seattle finally got to Doubront in the seventh when Jason Bay led off with a double and scored on Henry Blanco's
two-out single. But that was the extent of Seattle's offense against
the lefty. Doubront won his second straight start after going more than a
month without a victory. It was the third time this season Doubront has
allowed one earned run or less, and just the second time he's finished
seven innings.
Doubront struck out six and walked two.
"We'll take a strong outing off a starting pitcher every night that
we walk in here," Boston manager John Farrell said. "I think the biggest
thing is he continued to put up zeroes after we scored runs and that
kept the momentum on our side."
Game notes

Seattle SS Brendan Ryan
led off the eighth with a solo homer off Boston's Brandon Workman,
making his major league debut. Seattle scored three times in the inning.
… Ellsbury returned after missing the first two games of the series
with a sore wrist. … Seattle RHP Stephen Pryor (60-day DL, lat muscle), threw a 25-pitch simulated game on Wednesday and will do the same on Saturday. Wedge said OFs Michael Morse (quad) and Franklin Gutierrez (hamstring) are not yet ready to go out on rehab assignments. … Farrell said RHP Alex Wilson, placed on the 15-day DL Tuesday, has joint inflammation in his thumb, but the injury is not as serious as first believed.
Copyright by STATS LLC and The Associated Press