Big Papi Won't be Suspended for Saturday's Meltdown in Baltimore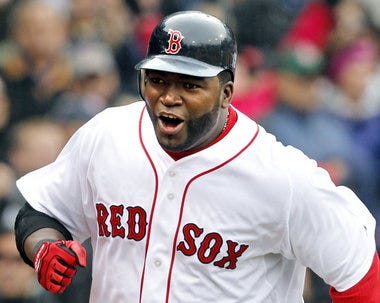 Boston DH Ortiz won't be suspended for phone abuse
BOSTON (AP) _ Boston Red Sox designated hitter David Ortiz won't be suspended for destroying two dugout phones with his bat during this weekend's series in Baltimore.
Major League Baseball spokesman Michael Teevan said the incident remains under review but that a suspension has been ruled out.
Unhappy with two called strikes by home plate umpire Tim Timmons in Saturday's game against the Orioles, Ortiz returned to the dugout after being ejected and destroyed the covers of two phones with his bat before charging onto the field.
Ortiz also threw an elbow pad in Timmons' direction before teammate Dustin Pedroia finally got Ortiz under control. On Sunday, Ortiz went 4-for-4 in a victory that put Boston one-half game ahead of Tampa Bay in the AL East.
The Red Sox played the Rays on Monday night in the makeup of Thursday's rainout.
AP-WF-07-29-13 2252GMT