Big Retailer To Bring Big Business To Rhode Island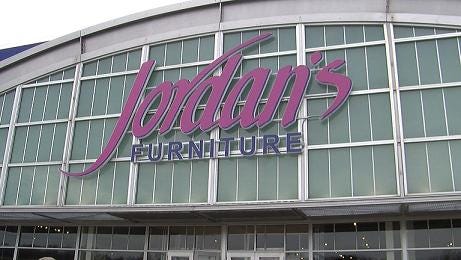 A new sign of economic recovery for Rhode Island, bringing jobs to Warwick. Jordan's Furniture is choosing Rhode Island for its latest expansion. They're opening a huge store right at the Warwick Mall. It is Jordan's fifth store taking over the Old Navy spot at the Warwick mall that's been empty for months.
Its opening will put people to work, creating 85 jobs. The city believes the store's uniqueness will bring traffic they've never had before.
The ribbon cutting ceremony is a huge celebration for its owners and other businesses near it.
Fat Belly's server Brendan Kenahan says he hasn't seen a crowd like this since the restaurant opened up in July.
Kenahan says,"that's a huge part of the mall, I mean since then this is the busiest it's been on a weekday. I know it's Christmas but that definitely has something to do with the increase in people."
Before Jordan's came in, the store had been vacant for six months. A result of the March floods that destroyed Warwick Mall, shutting it down for 140 days.
General manager Domenic Schiavone remembers the struggle, but thinks a store like Jordan's is a big steps towards recovery.
"I think people will take a second look now," said Schiavone.
President and CEO of Jordan's Furniture, Eliot Tatelman, says it was the location, space, and offer from the mall that attracted his business here.
"We bring traffic, we have a store in Massachusetts in Reading that has an 800 car parking lot just for us," said Tatelman.
And we can't forget to mention the stores atmosphere in Splash. It's their entertainment that will bring in a new kind of customer, that will benefit Warwick.
Mayor Scott Avedesian says,"putting Jordan's in there I mean were talking top notch retailer into over a hundred thousand square feet of office space in a down economy that's huge for us."
Just to get an idea how huge it is, when Old Navy was in the space, they paid 178 thousand dollars in property taxes. But when the flood pushed them out, hundreds of thousands of property tax dollars were lost.
Mayor Avedesian says the filled space will help bring Warwick back to where it was, if not better.
Avedesian says, "we will be adding to that and the same type of quality developers as we move forward."
The mayor tells us two more big stores will be opening up in Warwick Mall very soon. We can't release what those stores will be, but trust me ladies you'll love them.