Bill Clinton to campaign in RI; Trump, Kasich maybes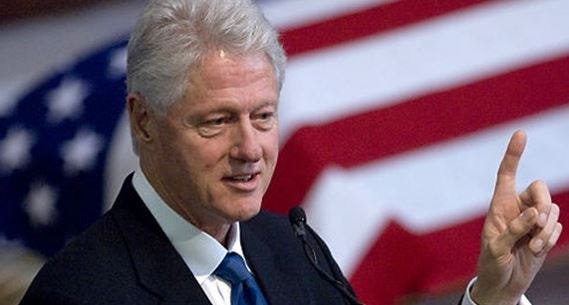 By News Staff
news@abc6.com
Former President Bill Clinton will visit the Ocean State Thursday to stump for his wife ahead of the states primary election.
Hillary Clinton's campaign announced that her husband will be in town to discuss why she is the best candidate to raise wages and break down all the barriers holding families back.
The event will take place Thursday. No other details have been released.
As for the republican side, Donald Trump and John Kasich are expected to visit the state sometime before the primary. Trump's honorary state chair, Rep. Joe Trillo (R-Warwick), has been pushing for the Donald to come since he announced his nomination. "I'm hoping that if he comes here, he could win 65 percent or better of the primary vote," Trillo said, adding it's "very likely that he will come."
No word of if Ted Cruz will do the same. Bernie Sanders has not made plans to visit Rhode Island, according to his campaign
Local political analyst Dr. Joe Cammarano, a professor at Providence College, feels Rhode Island is becoming attractive for candidates now since there is still no clear-cut frontrunner on either side. So for Clinton, he says, Bill's visit could mean securing her historic support here and a Trump visit would mean the chance to get as many delegates as he can. "2016 is an extraordinarily unusual year where Rhode Island, Connecticut and all of the late primaries are very, very important for all the remaining candidates," Cammarano explained.
Rhode Island's primary election is scheduled for April 26. Five states in all will hold primaries that day.
(C) WLNE/TV 2016