Bill preventing pensions while in prison tabled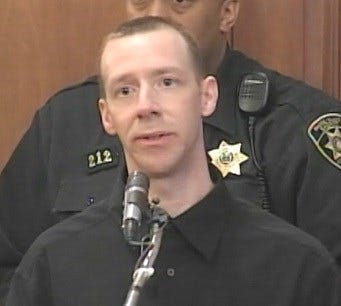 By: Dee DeQuattro
Email: ddequattro@abc6.com
Twitter: @deedequattro
A bill that would prevent convicted murder Nicholas Gianquitti from collecting a more than $50,000 a year disability pension from the city of Providence was held for further study in the House Judiciary Committee.
The bill proposed by Representative Scott Slater on behalf of Providence Mayor Angel Taveras prevents municipal employees convicted of crimes and sentenced to life in prison from collecting a public pension.
In 2008 Gianquitti who was once a Providence Police Officer, shot and killed off-duty Cranston Firefighter Lt. James Pagano. He was convicted of second degree murder and was sentenced to 40 years, 20 to serve and 20 suspended.
(C) WLNE-TV 2014