Bill seeks 2-tiered driver's license identification system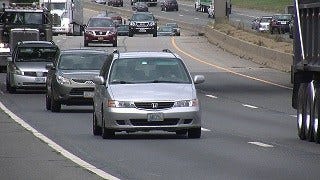 By The Associated Press
new@abc6.com
BOSTON (AP) _ Among the many issues Massachusetts lawmakers may deal with next year is whether to bring the state into compliance with REAL ID, a federal program that sets new requirements for driver's licenses and other identification cards.
Gov. Charlie wants to create a two-tiered system for driver's licenses issued by the state's Registry of Motor Vehicles. Current drivers could apply for a new license that meets REAL ID standards, including documented proof they are U.S. citizens or have permanent or temporary residency status.
They also could seek to renew an ordinary driver's license, but it could not be used to enter secure federal facilities or (in the future) board commercial flights.
Immigrant advocacy groups and others have raised concerns about the REAL ID law, approved by Congress in 2005.
© The Associated Press WLNE-TV 2015