Bill would allow MA liquor stores to open earlier on Sundays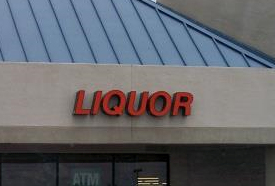 By: Melissa Randall
Hill Liquors in Seekonk, Mass. opens their doors at noon time on Sundays and that's just fine with manager James Dahl. He opposes a bill up for debate in the state senate that would allow Massachusetts package stores like his to open up two hours earlier- at 10 AM.
"To be honest with you I would refuse to open even though my competitors will open. It doesn't make any sense to me," said Dahl.
The lawmaker who sponsored the change says by allowing liquor stores to open before 12 it would help those in border cities and towns that are losing business to surrounding states. Rhode Island passed the law last July.
Jan Malik owns a package store in Warren, Rhode Island and says the transition is off to a slow start.
"I used to do X amount of business on a Saturday. I've lost a percentage and it picks up on Sunday so it's basically a wash," said Malik.
For Dahl the competitive edge also loses its appeal when he factors in what would cost him to staff his small business. Sunday's wages are paid at time and a half.
"I'd have to put somebody in here to work. That's an extra hour and a half for what-3 sales- at the most?" asked Dahl.
Some patrons like the idea of an added convenience.
"Why not? Everyone wants to have a couple of adult beverages at that time of the morning," said Fred.
"I really could care less if they open up earlier. I don't use them on Sundays any ways," said Pereira.
Liquor stores in Connecticut, Vermont and New Hampshire all already open at or before 10 am on Sundays.
© WLNE-TV 2014
Follow me on Twitter @MelissaARandall