Bill would require busing for student more than two miles from school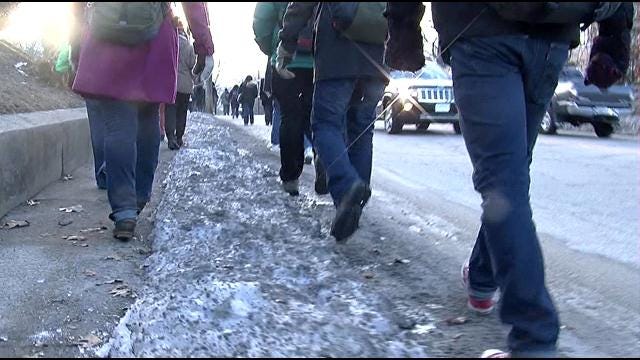 By: Dee DeQuattro
Twitter: @deedequattro
Email: ddequattro@abc6.com
After recently joining Providence students on a three mile walk to school State Representative John Lombardi is calling for busing for student that live two miles or more from school.
Currently in Providence student that live less than three miles from school are not provided with RIPTA bus passes to get too and from school. The Providence Student Union says this is one of the reason absenteeism is high in Providence schools during the winter months.
"Three miles is a long way to walk, and it's a real imposition on these children who have to leave home extra early just to get to school on time," said Representative Lombardi.
Lombard's bill would require school committees to provide public transportation for a student who lives more than two miles from school. Providence is the only city in the area with a three-mile busing limit.
"That puts a lot of students in a very difficult position," said Representative Lombardi. "I am not surprised that city schools record a lot of tardiness and absences. I think we need to do better by our students, and do what is reasonable to get the children to school, safe and sound. I think having to walk more than two miles to school is just not reasonable."
(C) WLNE-TV 2014