Bill would prevent state from paying on 38 Studios bonds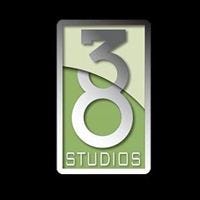 Dee DeQuattro
A new bill with bi-partisan support would restrict Rhode Island from paying back the moral obligation bonds that were used to finance the 38 Studios deal.
The bill says the state of "any sub-division" shall not make payments on the $75 million in loans used to finance the now bankrupt video game company.
In 2010 the Rhode Island Economic Development Corporation agreed to guarantee $75 million in loans to former Red Sox Pitcher Curt Schilling's video game company.
While the state is not legally obligated to pay back a "moral obligation" there is some value to meeting the obligation. "We backed this," said former State Auditor General Ernie Almonte and current candidate for governor in 2014."That has some value in the community because the investors are willing to accept a lower interest rate if they know they can fall back on the state." Almonte said by not meeting the obligation Rhode Island would cause a "negative ripple effect."
In the future a state backed loan would lack value since the state did not honor its loan obligations on these particular loans. This could cause lenders to charge higher interest rates or hesitate to grant a loan all together.
Representative Michael Chippendale, a Republican sponsor of the bill, said the legislation is aimed at protecting tax payers. "This bill is one of many, the main intent on this particular bill is to essentially stop the state of RI from making any payments until such a time when whatever investigation is on going is completed."
Chippendale continued, "If it was criminal malfeasance in any way that led to that loan we don't feel the state should be obligated for the actions of one of more individuals who have may have acted outside the scope of the law."
Chippendale said he doesn't expect the EDC to be granting loans of the caliber or extent of the 38 Studios loan in the future so the damage caused by not paying the obligation would be not be has great.
38 Studios went bankrupt in June of 2012 after struggling to make payments to the RIEDC on the state backed loans, leaving the state to pay back roughly $100 million in moral obligation bonds.
General Treasurer Gina Raimondo said in the past that the state should honor it's obligation to pay the bonds.
Other sponsors of the bill include Representatives MacBeth, Dickinson, JacQuard, and McLaughlin.