Billerica police searching for bank robber who fled on bicycle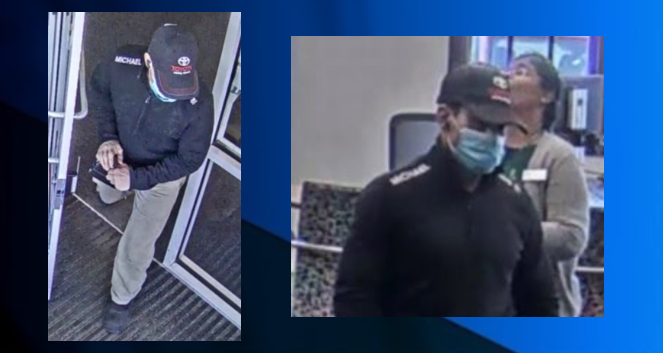 BILLERICA, Mass. (WLNE) — The Billerica Police Department is asking for the public's help identifying a man who robbed a bank on Friday.
According to police, at 2:40 p.m., they were notified of a bank robbery at a TD Bank on Boston Road.
Authorities said an investigation determined the suspect is an Asian man with an average build, approximately 5′ and 7″ tall, wearing a dark-colored Toyota baseball hat, a dark sweater with the word "Michael" on the right shoulder and tan pants.
Officials said the man entered the bank, passed a note to a teller demanding cash and then fled on a bicycle. There were no reported injuries or weapons shown.
Anyone with information regarding the incident or the identity of the suspect is asked to call Billerica police at 978-671-0900.