Bills exempt school safety plans from public records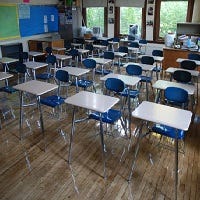 Olivia Cianci
News@ABC6.com
Legislation has been passed by the General Assembly that lawmakers say will keep students and teachers safer.
The bill excludes school plans and procedures to keep schools safe from the Access to Public Records Act has been approved. They are now on their way to the Governor and Senate for consideration.
The two bills were introduced by Senator Lombardi and Representative Ucci in order to protect school districts from potential and actual threats.
Representative Ucci said "this legislation is all about ensuring the safest atmosphere we can provide for the children entrusted to out care in or schools and teachers and others who work there. It doesn't make sense to allow this information to be available to everyone, including individuals who may wish to do harm on those students and teachers."
(C) WLNE-TV 2013