Birthday Surprise for Patriots Owner
Bob Kraft Given a Bentley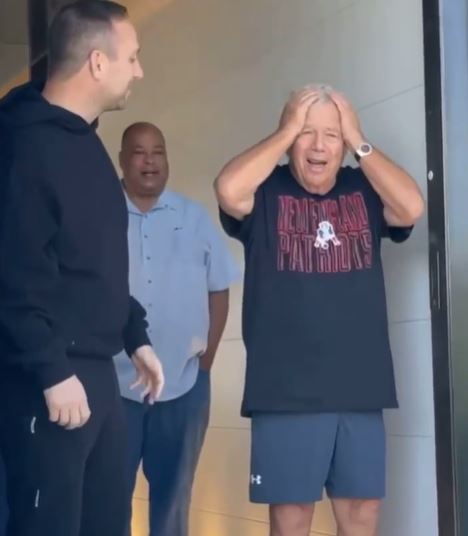 FOXBORO, M.A. (WLNE) – A birthday surprise for New England Patriots owner Robert Kraft.
In a video posted on rapper Meek Mill's Instagram, a very shocked Kraft is gifted a blue Bentley convertible.  Who gave it to him? Along with Mill, it's from rapper Jay Z and Philadelphia 76ers part-owner Michael Rubin.
The card reads, "Happy 80th birthday except you look 40 and act 25!"
In the video, they can be heard saying the group wanted to get him a gift they knew he wouldn't get himself.
Kraft's birthday was on Saturday, June 5th.
https://twitter.com/RapAllStars/status/1401957483682406402