Bishop Tobin Holds Mass During Raimondo Inauguration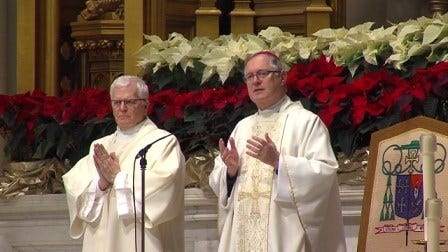 The Associated Press and ABC 6
PROVIDENCE, R.I. (AP) _ Rhode Island's Catholic leader has rejected an invitation to Gov.-elect Gina Raimondo's inauguration, citing their differences on abortion.
Bishop Thomas Tobin said Monday he rejected the invitation because of Raimondo's stance on "the grave moral evil" of abortion.
He says appreciated the invitation, but he'll be offering Mass at the same time Tuesday. He added "We just think it is a very difficult situation. An inauguration is not just an exercise in constitutional law, it's also a victory celebration. And I would have difficulty sharing in that when someone has publicly supported abortion."
Raimondo told WPRO-AM she hopes Tobin is going to pray for her and for all the people in Rhode Island who are struggling. Tobin said after the November election he hoped to "build some bridges" with Raimondo.