Bishop Tobin registers as Republican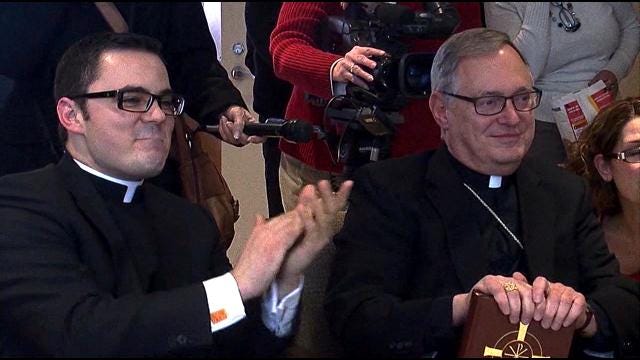 By: ABC6 News Staff
news @abc6.com
Bishop Thomas Tobin is now a registered Republican. The leader of the Providence Diocese told a group of Rhode Island's Young Republicans that he decided to switch parties after the 2012 Democratic Convention.
Bishop Tobin says he made the switch because he couldn't be part of a party that supports same-sex marriage and abortion.
He also expressed his disappointment with catholic politicians who he says "let us down" by allowing gay marriage in Rhode Island.
(C) WLNE-TV 2013
Information provided by AP