Bishop Tobin serving Thanksgiving dinner to the needy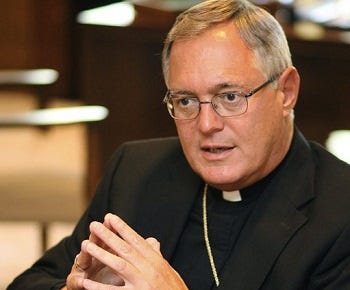 By Alana Cerrone
Bishop Thomas Tobin will be blessing and serving guests at
the Emmanuel House for a traditional Thanksgiving dinner.
Bishop Tobin and the Roman Catholic Diocese
of Providence are serving dinner for the homeless shelter guests starting at
11:30 a.m. Thanksgiving morning.
The shelter, on Public
Street, opened in 2012 and serves more than 35
guests each night. It also provides addiction recovery, employment resources,
and many more services to the needy.
"Emmanuel House is but one way the Catholic Church can make
a real difference to those who are struggling during these very challenging and
difficult times," said Bishop Tobin.
© WLNE-TV 2013