Black bear seen in Dartmouth neighborhood with bird feeder in its mouth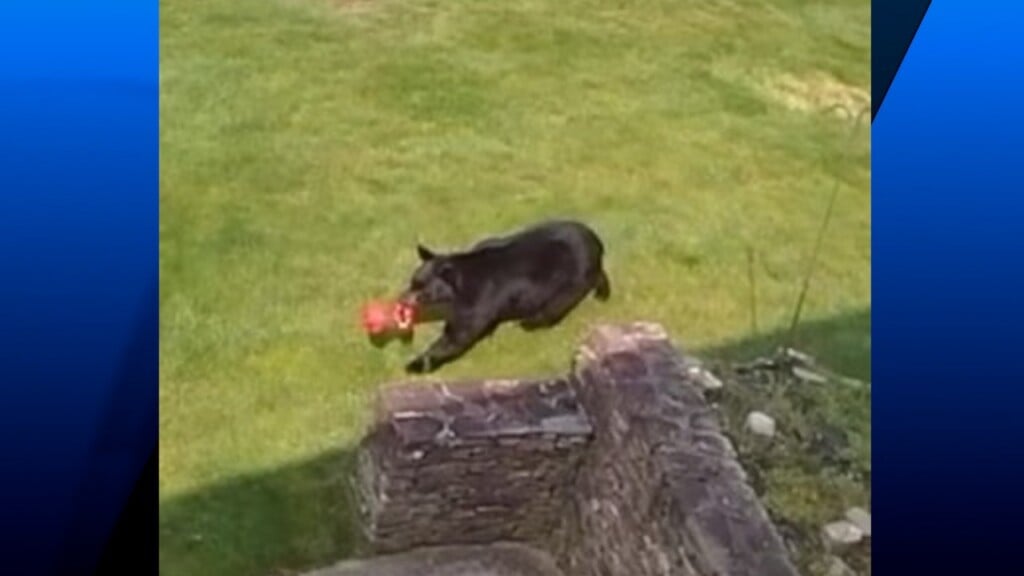 DARTMOUTH, Mass. (WLNE) — A black bear ran across a backyard in a Dartmouth neighborhood with a bird feeder in its mouth on Monday morning.
Dartmouth police posted a photo of the bear on social media, captured from a home surveillance system in the area of Collins Corner Road.
At least one bear has been spotted in different parts of Bristol and Norfolk counties the past couple of weeks.
Most recently, one was seen on the back deck of a house in Fall River over the weekend.
Police across southeastern Massachusetts have warned people to keep their distance.
Officials said common issues people run into with bears involve bird feeders, improperly stored trash or compost piles, and any pets that live outside.
People are advised not to leave their pets outside by themselves for the time being.
People can report bear sightings to the Massachusetts Division of Fisheries and Wildlife at 508-389-6300 or Massachusetts Environmental Police at 800-632-8075.