Black bear spotted in Johnston as populations are on the rise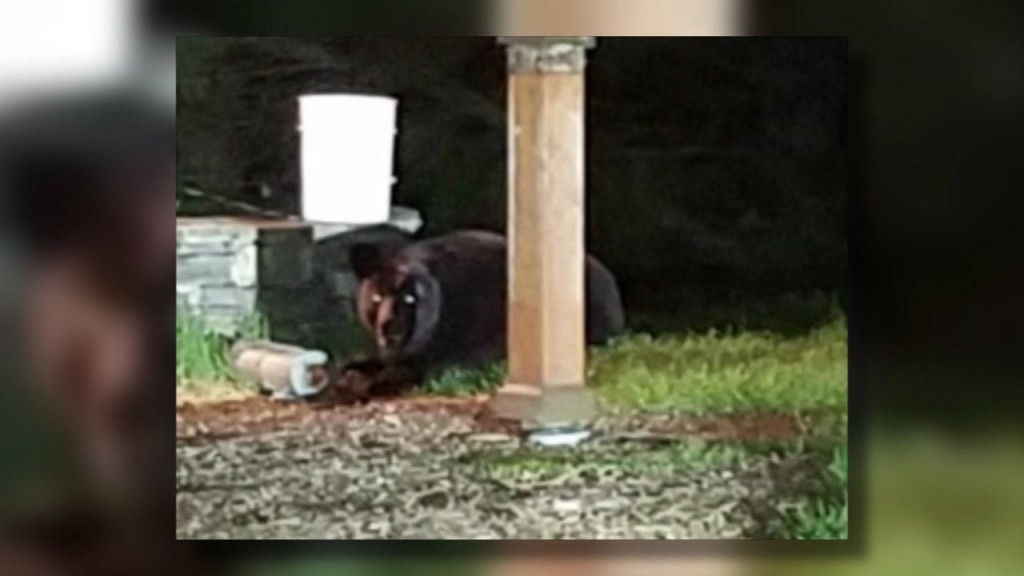 It isn't exactly what residents in Johnston wanted to see on Monday night as a big black bear settled into a neighborhood on central Avenue filled with pets and kids.
As unsettling as that may be, state wildlife officials want you to know that the bears are not interested in you, they're just taking care of their massive appetites.
The bear in Johnston first appeared in Ninoska Sosa's yard while she was home with her three kids. She said the bear did some damage to a fence in her yard before the beast went across the street for a snack out of a neighbor's bird feeder.
"Huge. Pretty big. Really fat bear," she said. "He was just like eating the bird food and actually hopping on the windows."
Charlie Brown is a wildlife biologist with the DEM who said that with the bear recently coming out of its winter hibernation, one thing was on its mind.
Lost a lot of weight over the winter, haven't probably eaten in three months, and even though things are greening up now there's not a lot of high-quality foods available," Brown said. "Bear populations have been increasing."
Brown said bear populations disappeared around the turn of the 19th century but now they are back.
Brown said a bear's territory can be measured in square miles so there is a chance that particular bear may not return to that same neighborhood.
Populations may be on the rise, but Brown said it would be difficult to say how many there are living in Rhode Island full time. He said a rough estimate would be less than ten with other bears passing through.