'Black coyotes' from Warwick arrive at Ohio animal rescue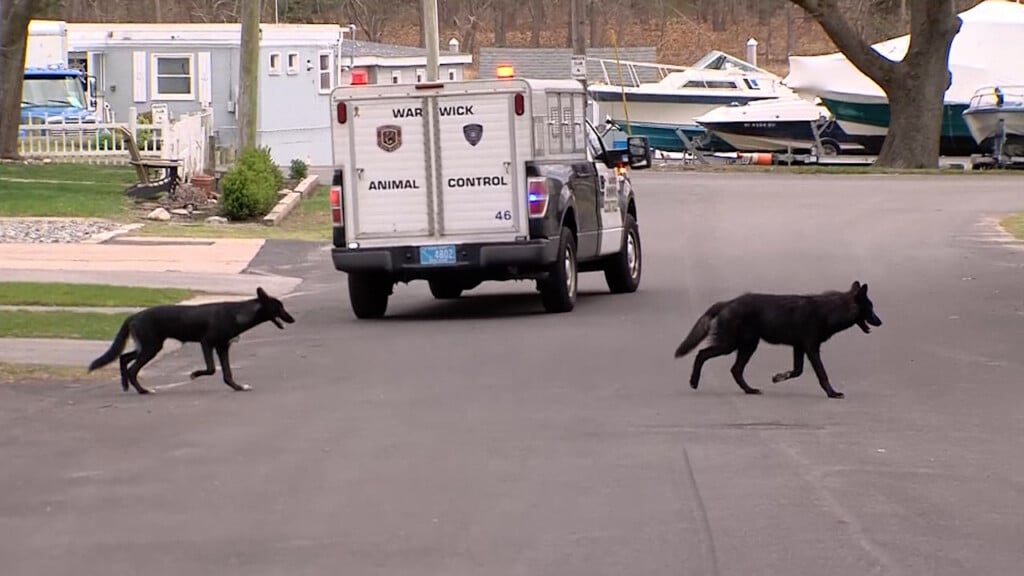 (WLNE) — The two Oakland Beach dogs that were confused for black coyotes last month have arrived at an animal rescue in Ohio.
The Red Riding Hood Rescue Project, a wolfdog sanctuary, said that the "401 Girls" arrived late Thursday night and were released into their new enclosure Friday morning.
The sanctuary thanked the Warwick Animal Shelter for caring for and helping to transport the dogs.
"Thank you Rhode Island! We will care for your girls. We will enrich their lives!" the sanctuary said.
They added that the dogs have received new names that will be released soon.
The dogs' previous owners have both been charged for animal cruelty, among other charges.