Black Lives Matter flag causes controversy in Barrington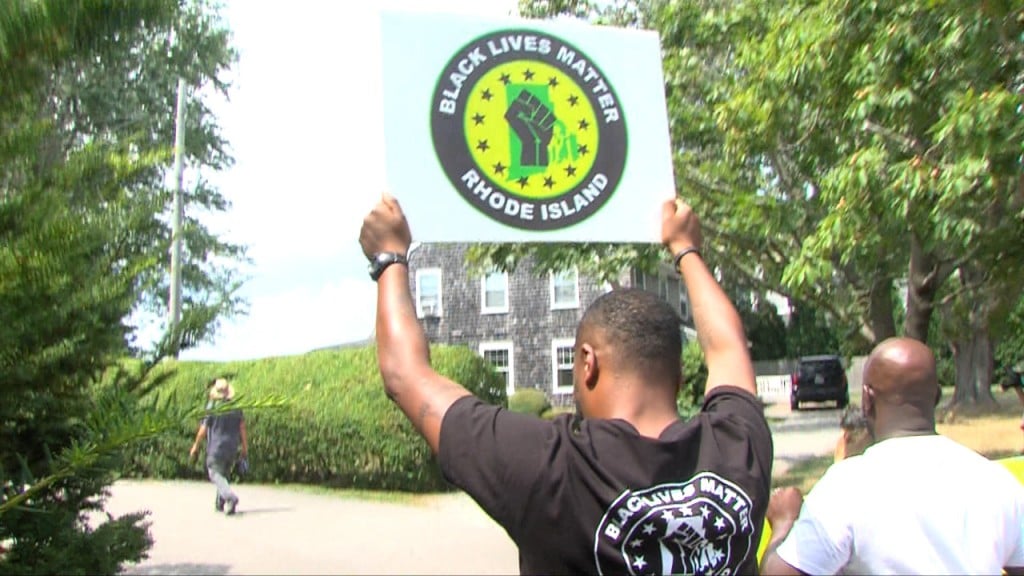 BARRINGTON, R.I. (WLNE)- The flying of a Black Lives Matter flag on the Barrington town flagpole is stirring up controversy around the state.
Rhode Island's United Veterans Council (UVC) has been fighting to have the flag removed from the flagpole since September. They argue that the movement has to do with politics and it should be kept off of the town's flagpole.
Paul Dulchinos, retired Lieutenant Colonel and UVC president says, "This isn't about whether black lives matter, of course they do. But BLM is a political movement. It is a partisan political flag."
The UVC's "Keep Politics off the Pole" campaign has been unsuccessful so far.
"We have been working within channels to ask our town government to recognize that it is divisive to fly a partisan flag. If they were flying a Confederate flag the flagpole would be torn down by now," Dulchinos continued.
The Rhode Island Council of Israel (RICI) is joining the campaign to have the flag removed.
Founding board member, Luann Pezzullo gave her views on the flag, "The Black Lives Matter movement incites Jew-hatred. It promotes the blood libel that Israel is responsible for American police brutality against minorities."
The organization is heavily involved in the fight against anti-Semitism.
"It (the flag) says that the Jewish people oppress people of color. Flying their flag is an attack on the the Jewish people," continued Pezzullo.
Dulchinos says, "We don't want the flag pole to become a political advertising tool for whatever feel good cause de jour at the whim of the Town Council or Town Manager."
The town council will be holding a public hearing about the flag controversy on February 1, 2021.