Bliss reveals completed murals at historic ice cream shop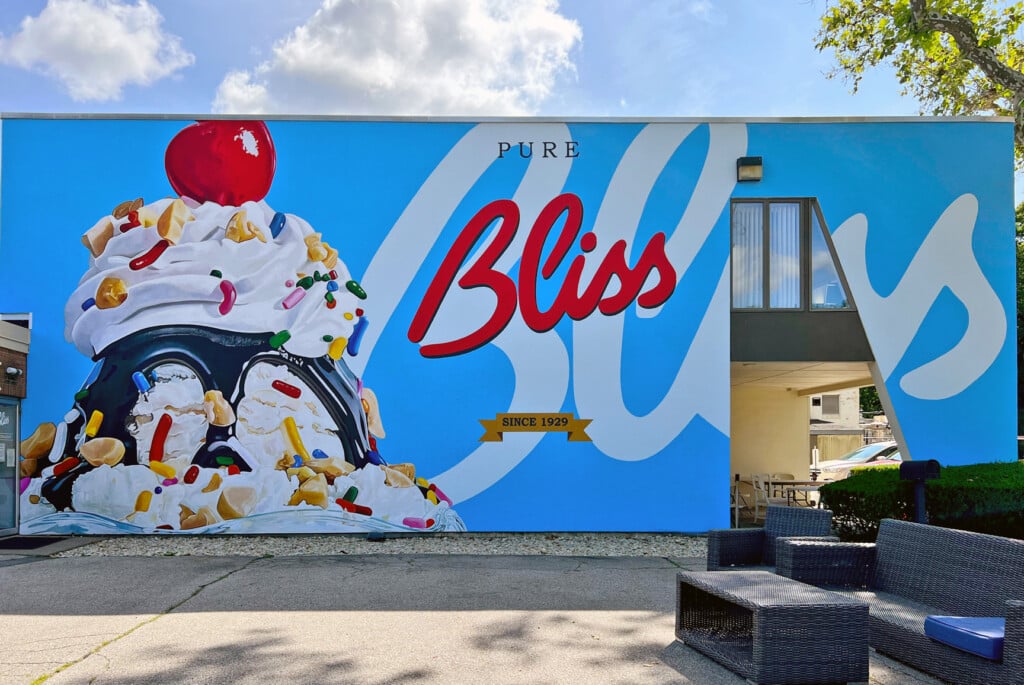 ATTLEBORO, Mass. (WLNE) — Bliss Dairy revealed the completed versions of the two murals painted at its location at 711 Park St.
"The Art of Life" artists Bonnie Lee Turner and Charles Clear to paint the giant murals.
The first mural is a 22-foot tall ice cream sundae next to the shop's name, while the second features two 20-foot tall cows staring at the viewer while more graze in the background.
"It's been a pleasure to use our talents to bring some whimsy and fun to the streets of Attleboro, and we're excited to see the communities' response," Turner said. "While working we were delighted to witness people taking photos, pretending to be eating the ice-cream, while others act as if climbing it."
She added that though working on the stucco walls and perforated barn were a challenge, "all's well that ends well."
The restaurant said it hopes both murals become a local photo attraction.