Block Island police chief to leave for South Kingstown post, comes after council shot down funding for troopers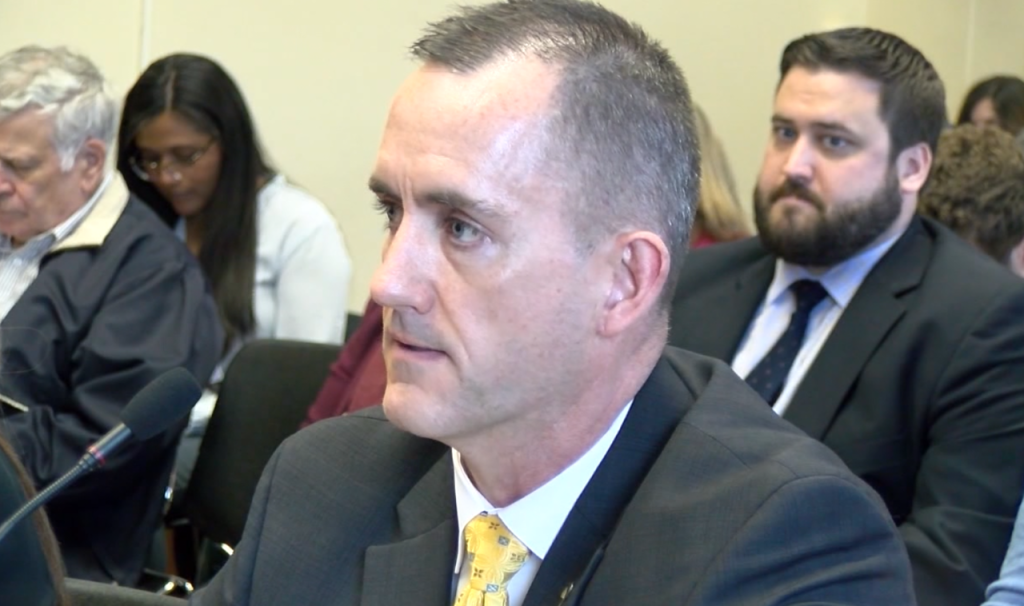 NEW SHOREHAM, R.I. (WLNE) — The chief of police on Block Island is leaving his post less than a week after the town council voted against funding state troopers on the island this summer.
Chief Matthew Moynihan is leaving the post to take over as the next police chief in South Kingstown.
"South Kingstown is a wonderful community, and I am humbled to be selected to lead the South Kingstown Police Department. My wife and I moved here 23 years ago and raised our family here. We love the town and having the opportunity to join this department as chief is truly a dream job," said Moynihan in a statement.
"It has been a privilege to serve in New Shoreham and I hope our efforts over the past year have improved our public safety on the island," he added.
South Kingstown Town Manager James Manni said Moynihan will start with the town June 26, taking over for Joel Ewing-Chow, who retired in April. Moynihan previously worked under Manni with the Rhode Island State Police.
Moynihan was the head of New Shoreham police for just over a year, taking the post after former Chief Vin Carlone. His last day on the island will be June 24.
The decision comes six days after the New Shoreham Town Council shot down funding state police troopers for the summer season on a 4-1 vote.
First Warden Andre Boudreau, who voted for the funding, criticized the other council members for voting against the funding.
"I am disturbed that the council's refusal to pay state police detail would make our police officers feel unsupported and unappreciated," said Boudreau in a statemen to ABC 6 News.
"We need state police to augment our department and we should be willing to use our tax dollars to keep our officers safe on the job," he added.
During the meeting last week, Boudreau praised the chief for the work he had done and urged his council colleagues to support the chief by abiding by the chief's request for additional troopers to help with the summer tourists.
"Chief Moynihan's passion for community policing helped us stamp out the 'anything goes' reputation that has plagued Block Island for generations," said Boudreau.
"During his time here he reinvented public safety on the island and has put us on a good path for the future. Although we will miss him, we appreciate his hard work and wish him well in South Kingstown," concluded Boudreau.