Block Island residents, business owners concerned about visitors' lack of social distancing
Governor Gina Raimondo warned during her Monday press conference for people to continue wearing masks when visiting the small island.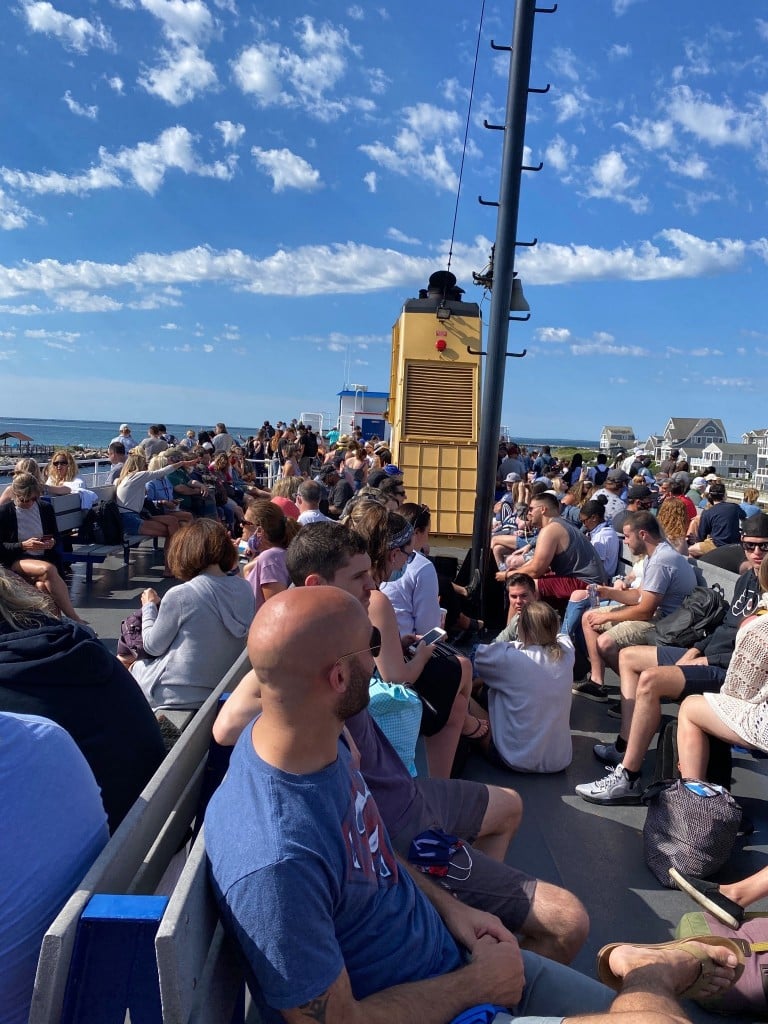 PROVIDENCE, R.I. (WLNE) – As people continue to venture out in the warm weather, Governor Gina Raimondo had a warning  for visitors to Block Island Monday, after she says her office received multiple reports over the weekend of overcrowded ferries.
"We are working really hard to keep Block Island open," said Raimondo. "There's a lot of people who want to make a living out there. That means the rest of us have to play our part and please wear our masks."
The governor said this was despite the ferry trying to enforce social distancing guidelines
Some of those people trying to make a living on the island tell ABC 6 they fear what the outcome could be from this influx in crowds.
"It seems to be the consensus that everybody really is kind of scared of what might come of this," said Owner of Salt Hair Shop Kinga Kaminska.
With the nice weather last weekend, hundreds of people traveled to the small island, and many of them were not wearing masks.
"Why is it different on Block Island that it's a free for all all of the sudden?" asked Kelly Case who manages clothing stores The Tipsy Mermaid and Wave.
The business women say it puts them in an awkward position. Having just been shut down for so long, some say they want people to shop, stay, and play, but not put others at risk.
Case has a sign on her door that says they require masks inside her shop, in accordance with state guidelines.
"I did have several people kind of look at the sign and say, 'Oh I have to wear a mask, I'm not going in there,'" said Case.
According to the women, many residents are now hiding out in their homes fearing an outbreak on the island.
"We have a very large population of older people and a very small health center and our resources are small," said Darius Inn Owner Christy Zendt.
The businesswomen say they want everyone to have a good time when they visit, but do so responsibly.
"We want people here! We're not trying to shut the island down that's the last thing we want to happen," said Case.
"Just want people to respect our home," said Kaminska.