Blue Jays Stun Red Sox With 9-Runs in the 7th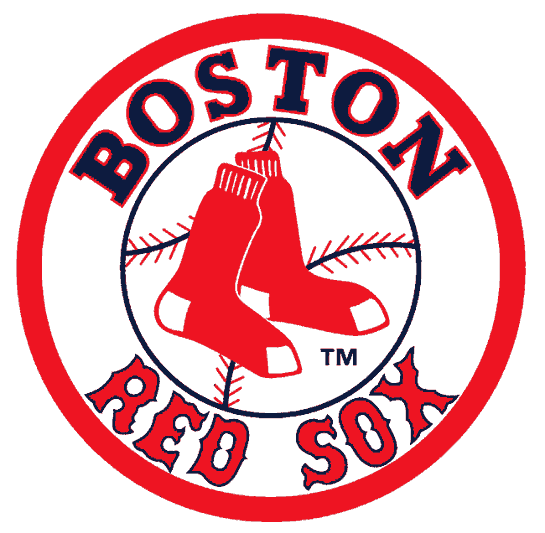 BOSTON — (AP) Russell Martin broke a tie with a three-run triple in a nine-run seventh inning as the Toronto Blue Jays beat the Boston Red Sox 13-10 by overcoming an 8-1 deficit Friday night.
The Blue Jays won their ninth straight game and scored at least six runs for the eighth time in that stretch.
The Red Sox suffered their fourth consecutive loss, one of the most disheartening in a season in which they are a season-worst eight games under .500 (27-35) and in last place in the AL East. They had a chance to tie it in the ninth when they loaded the bases after Xander Bogaerts singled in a run. But with two outs, Mike Napoli took a called third strike.
Brett Cecil gave up an RBI double in the ninth to Rusney Castillo but got his third save.
Steve Delabar (2-0) pitched a perfect sixth. Junichi Tazawa (0-2) took the loss.
Boston took a 5-0 lead in the first against Drew Hutchison when Pablo Sandoval and Mookie Betts hit back-to-back homers. Justin Smoak's RBI-triple made it 5-1 in the second before Dustin Pedroia's three-run homer put Boston on top 8-1 in the fifth.
Toronto scored three runs in the fifth off Joe Kelly, who left after the sixth with an 8-4 lead.
Then came the seventh when Toronto's first nine batters reached base — three against Matt Barnes, five against Tazawa and one against Tommy Layne — with all of them scoring.
Kevin Pillar led off with a single and scored on a double by Ryan Goins. Jose Reyes then singled in a run, Josh Donaldson singled and Jose Bautista followed with another RBI single.
Edwin Encarnacion then singled, loading the bases, and Toronto tied it at 8 on an error by third baseman Sandoval, who dived to catch Chris Colabello's hard shot down the line then dropped the ball.
Martin cleared the bases with his triple over the head of center fielder Castillo, chasing Tazawa. But Smoak drove the first pitch from Layne into the seats in left for his fifth homer and a 13-8 lead. Layne then settled down, retiring the next three batters.
TRAINERS ROOM
Red Sox: LF Hanley Ramirez missed the game with soreness in his left knee and left hamstring. … CF Betts left the game in the top of the third with a low back sprain when he ran into the low fence trying to catch a triple by Smoak.
ON DECK
Blue Jays: RHP R.A. Dickey (2-6, 5.35) goes for his third straight solid outing in the second game of the three-game series. He allowed a total of four runs in his past two starts after giving up 22 in his previous four.
Red Sox: RHP Clay Buchholz (3-6, 4.07) tries to bounce back from his third-shortest stint of the season. He allowed four runs and 10 hits in 4 2/3 innings Sunday in a 7-4 win against Oakland. In his previous start, he allowed three hits in eight innings in a 1-0 victory over Minnesota.