Board of Elections releases results of Matos campaign signatures review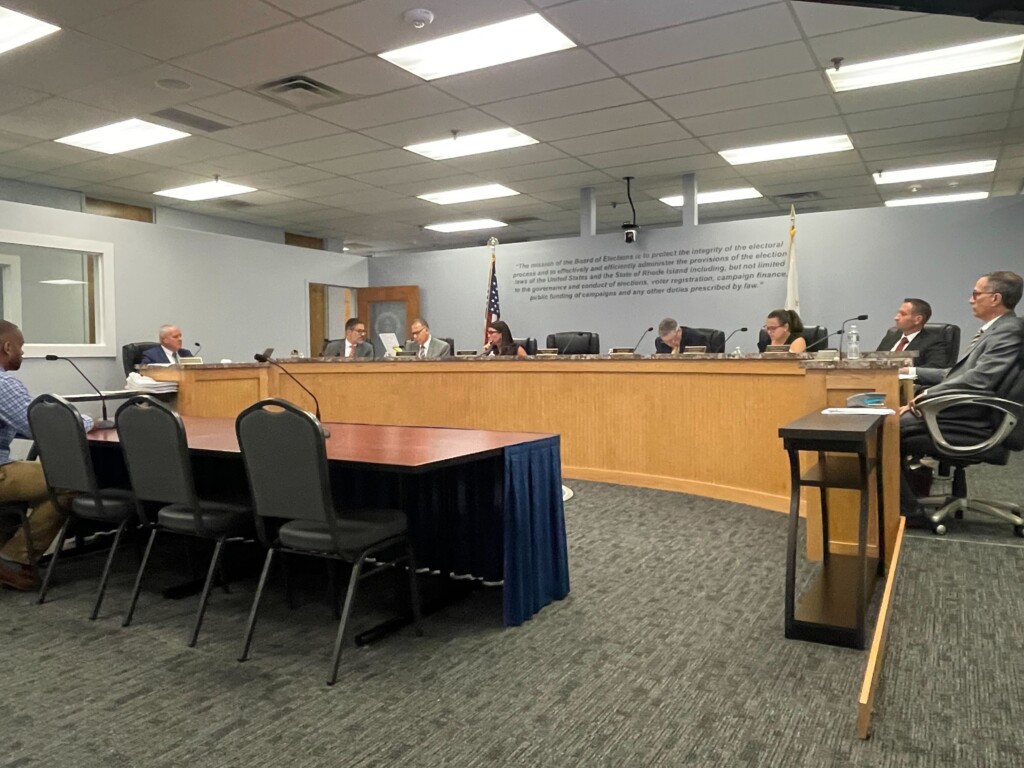 CRANSTON, R.I. (WLNE) — The Rhode Island Board of Elections met on Tuesday to reveal the results of its review of nomination signatures submitted by the Matos Congressional campaign.
The Board of Elections voted 4-2 to have a further review of the Matos campaign signatures gathering process at its Sept. 12 meeting, and decide then about issuing subpoenas to its signature gathering team.
The board voted last week to launch its own investigation into allegations that Matos gathered fraudulent signatures to help her campaign.
At that meeting, the BOE revealed it looked into all 1,285 signatures gathered. The Board of Canvassers previously approved 730 of the signatures and disqualified 555 of them.
After its weeklong investigation, the Board of Elections approved 726 0f the signatures and disqualified 559 of them.
Among those disqualified: 29 were left blank, four were duplicates, 281 of the signatures were not registered voters, 38 were not eligible, 126 signatures did not match, and 81 were in the wrong district.
Discrepancies were made public last month after the Board of Canvassers in multiple local cities and towns raised red flags about the suspected fraudulent signatures submitted on her behalf.
However, even with those four extra signatures eliminated, Matos still far exceeded the number needed to get on the ballot of the Sept. 5 primary, and the board's executive director Robert Rapoza said they found no detections of fraud through their investigation.
Still, some BOE members, including Randall Jackvony and Louis Desimone, raised questions about the process of how those signatures were gathered and motioned to subpoena the signature-gathering members of the Matos campaign next Tuesday.
After back and forth with other board members and legal counsel, the board ultimately voted to hold off on a further investigation until after the primary passes.
During conversations, those against the possibility of issuing subpoenas said the Board of Elections should allow the attorney general's office to conduct their investigation and for the BOE to not get in the middle of it, saying this would be an unusual step to take.
Board members in favor, however, said it is their duty as the Board of Elections to ensure all steps of the election process are sound and there is no threat of fraud in any instances.
The Matos campaign does not expect the board's investigation will impact her status on the ballot.