Boat catches fire in Fairhaven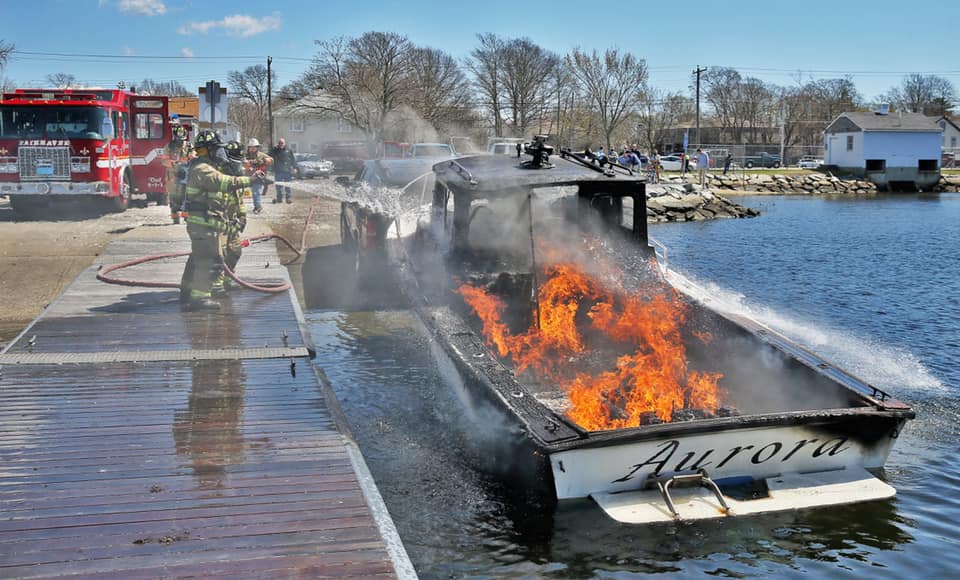 FAIRHAVEN, Mass. (WLNE)- Firefighters battled a boat fire in Fairhaven Monday.
Fairhaven police said they received a report of a boat fire at Pease Park Boat ramp just before noon.
When firefighters got to the scene, they found a 25-foot cabin cruiser on fire while still attached to a trailer connected to a truck.
Fire officials said the boat took about thirty minutes to fully extinguish, and caused around $20,000 worth of damage to the boat and an additional $5,000 to the ramp. The owner of the boat was able to safely escape.
The department said backfire combined with gas fumes in the engine compartment caused the fire.