Bob Healey explains how he turned $35 into 21 percent of the vote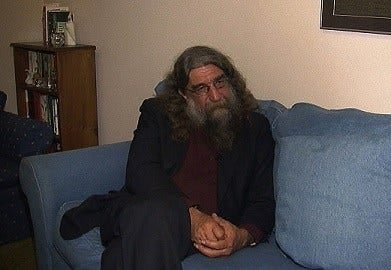 By: Rebecca Turco
Email: rturco@abc6.com
Twitter: @Rebecca_Turco
BARRINGTON – There are people who believe Gina Raimondo is now the governor elect because of Bob Healey.
The thought is that people who voted for Healey would have gone to Allan Fung if the former Cool Moose was not on the ballot. Fung only lost by 5 points and Healey was able to pull in 21 percent of the vote. Gina Raimondo won with 41 percent.
Healey's entire campaign cost roughly $35 – the price of his new cell phone for the race. He relied on volunteers to help spread his message by making signs and using social media.
He refused to accept donations so he would not owe anyone favors. "We really wanted to show that campaign finance is probably the detriment of true politics or American politics," Healey said.
Roger Williams University Political Science Professor June Speakman believes Healey appeals to all types of voters. "Nationwide there's disenchantment with the status quo," she explained. "So when someone who's not part of the status quo – and Bob Healey certainly is not – gives voters that option, they'll exercise it."
Healey called the critics who blame him for costing Fung the election, "sour grapes." He thinks his support came mostly from democrats who wanted to send a message.
© WLNE-TV 2014