Bob's Discount Furniture donates $1,000 to a local school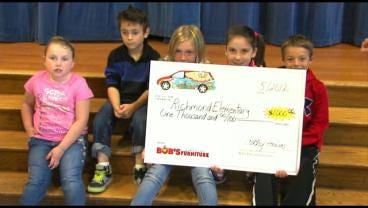 Richmond Elementary school is getting a gift of money, courtesy of Bob's Discount Furniture stores.
The school will receive one-thousand dollars from collection jars that sit in the Bob's stores in 9 states.
Each month the money is donated to a different state and May is Rhode Island month.