Boch minimum wage increase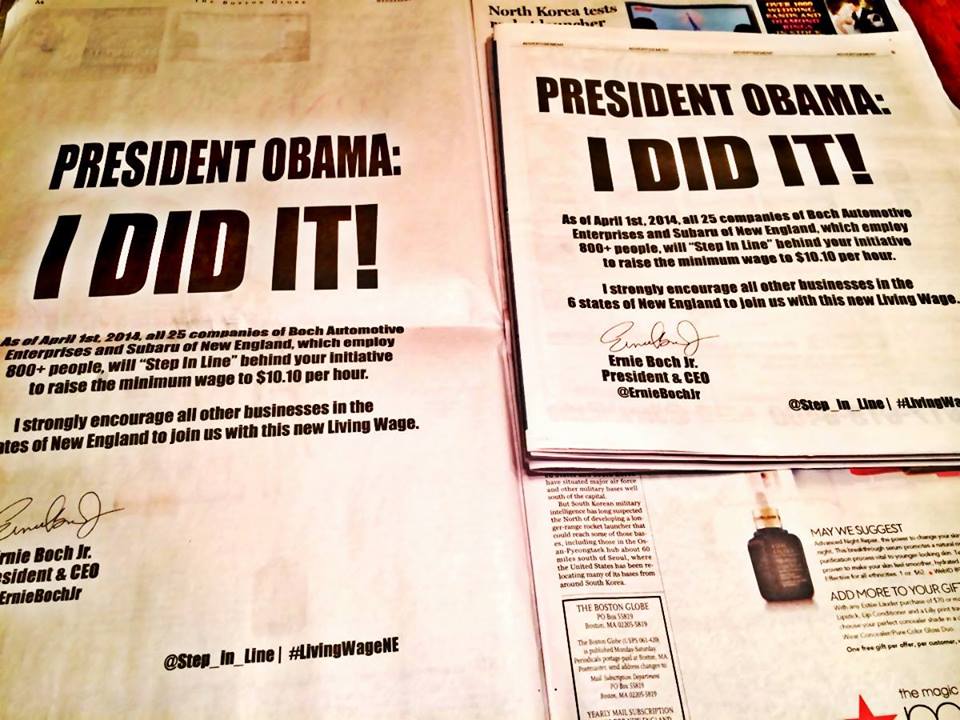 By Dana Griffin
@danaRgriffin
NEW ENGLAND- Minimum wage employees at 25 Boch Automotive companies in New England will see a pay increase on April 1st.
In Wednesday's Boston Globe ad, president and CEO, Ernie Boch Jr. announced he's raising his company's minimum wage from $8 to $10.10, ahead of President Obama's initiative to raise the national minimum wage to that amount by 2016.
"First of all I'm republican so I don't agree with much that he says but I do agree with this. And I think that the employees deserve it and with these hard economic times, I think it's the right thing to do," said CEO, Ernie Boch Jr.
"For people to assume that a high minimum wage or a raising one's wage is necessarily all negative is wrong. But it's not all positive either," said URI economics professor, Leonard Lardaro.
Lardaro says by raising the national minimum wage some people might see their hours cut, be laid off, or other employees might want a pay raise too.
But for those with families, it would help them tremendously.
"Of course it will cost more money but I never think of employees as a liability; they're an asset," said Boch.
Boch's minimum wage increase will affect 10-percent of his nearly 800 employees.
He's encouraging other businesses to raise their minimum wage as well.