Body cam footage released of police ambush in Connecticut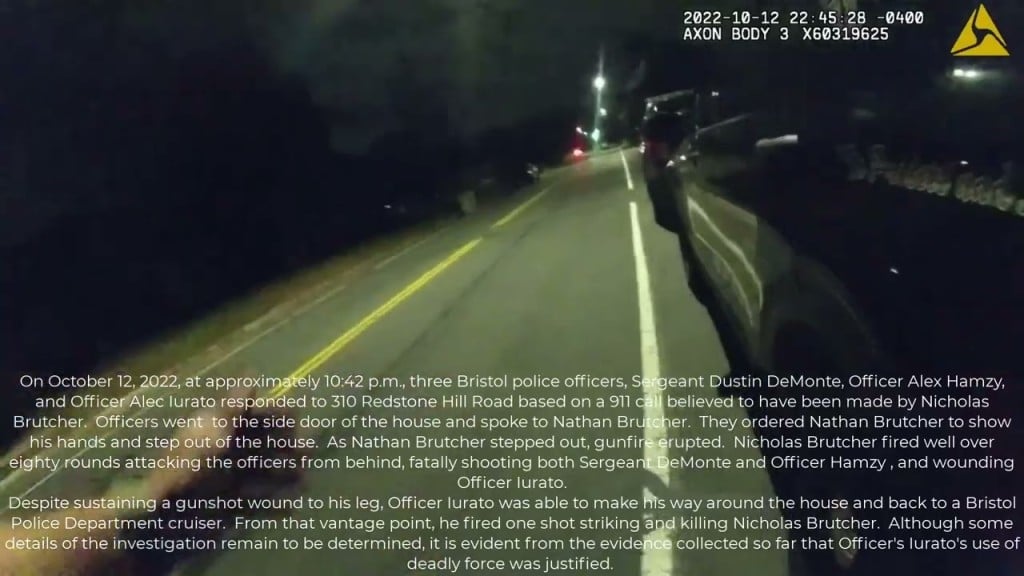 BRISTOL, Conn. (WLNE) — Police in Bristol, Connecticut, released body camera footage of the ambush last week that left three people dead, including two officers, and another injured.
Sgt. Dustin DeMonte and Officer Alex Hamzy were ambushed, shot and killed when responding to a fake 911 call Wednesday.
A third officer, Officer Alec Iurato, was hit by gunfire, returned the fire and killed the suspect.
The report by the inspector general revealed that the suspect, Nicholas Brutcher, started firing at police when they asked him to leave his house.
Iurato, after being shot, managed to get to a vantage point to shoot and kill Butcher. The report stated that this use of deadly force was justified.