Body Found inside Car Submerged in Portsmouth Cove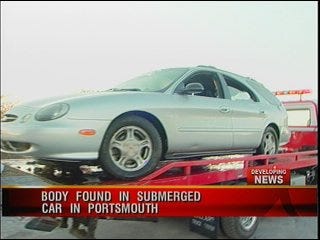 ABC6 is tracking developing news out of Portsmouth, where police have a mystery on their hands.
Police were called to a spot near the Sakonnet River Bridge, when two fishermen spotted a car in the waters of Gull Cove. When police arrived on scene, they found a body in the car.
ABC6 Reporter Erin Logan has that story…