Body of Fallen Fall River Serviceman Comes Home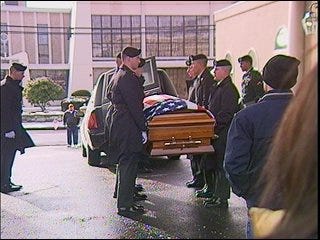 The body of fallen Fall River National Guardsman Ethan Goncalo was returned to Massachusetts Tuesday.
Goncalo died December 11th in Afghanistan in a non-combat related incident.
Today his family remembered him as an immensely popular young man who inspired his friends to service.
There will be a memorial Wednesday at Durfee High School and the funeral mass will take place Thursday.
ABC6 Reporter John Guice has the story.