Boil Water Advisory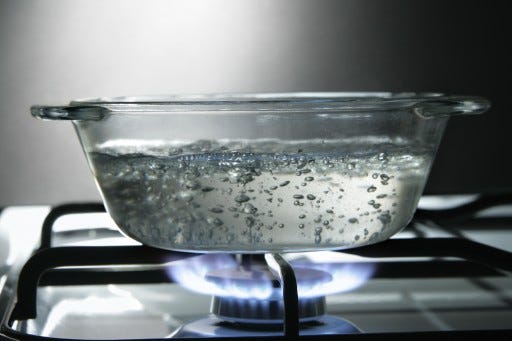 By: Newsroom
*Cautionary Boil Water Advisories Issued for Seven Water Systems Due to Low or No Pressure
The Rhode Island Department of Health is issuing cautionary boil water advisories for the following water systems as a result of loss of system pressure:
Charlestown:
Castle Rock Condominiums: 401-463-8448
Carousel Marketplace: 401-578-4171
Charlestown Commons: 401-364-3388
Lakeview LLC and Charlestown Early Learning Center: 203-650-3558
Chepachet: Chimera Inc., 401-783-4538
Exeter: Shady Acres, Inc., 401-295-8520
Glocester: The Village on Chopmist Hill, 401-849-7442
HEALTH recommends that water being used for drinking, making ice, brushing teeth, cooking, or bathing of infants should be boiled for one minute and allowed to cool before using. Boiling kills bacteria and other organisms in the water. Bottled water can also be used.
The water systems have experienced low or no water pressure, which can affect water quality and safety. Low or no pressure makes a water system vulnerable to contamination, inviting bacteria and other contaminants. The water system is working closely with HEALTH to correct the problem as soon as possible.
This boil water advisory is in effect until further notice from HEALTH. Customers of the affected water systems are asked to contact neighbors who may not be aware of this advisory.
For information, contact the public water systems at the phone numbers listed above. For general information about drinking water, contact HEALTH's Information Line at 401-222-5960, Monday – Friday, 8:30 a.m. – 4:30 p.m. For information on guidelines for food establishments during and after a boil water advisory, visit www.health.ri.gov/emergency/about/boilwateradvisories
Information provided by: The Rhode Island Department of Health