Bomb Threat Called in to Providence Center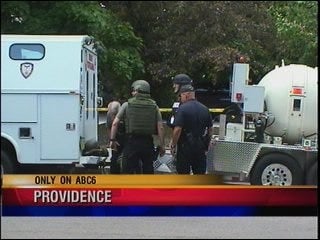 A bomb threat was called into the Providence Center on North Main St Monday morning.
A suspicious package was found and taken to Quonset for either examination or to be detonated. North Main Street is open again.
Police believe that the threat was called in by a patient at the Providence Center or a former patient. No arrests have been made, but police have a person of interest.
ABC6 Reporter Mark Curtis has more…