'Boots on the Ground' memorial moving to Fort Adams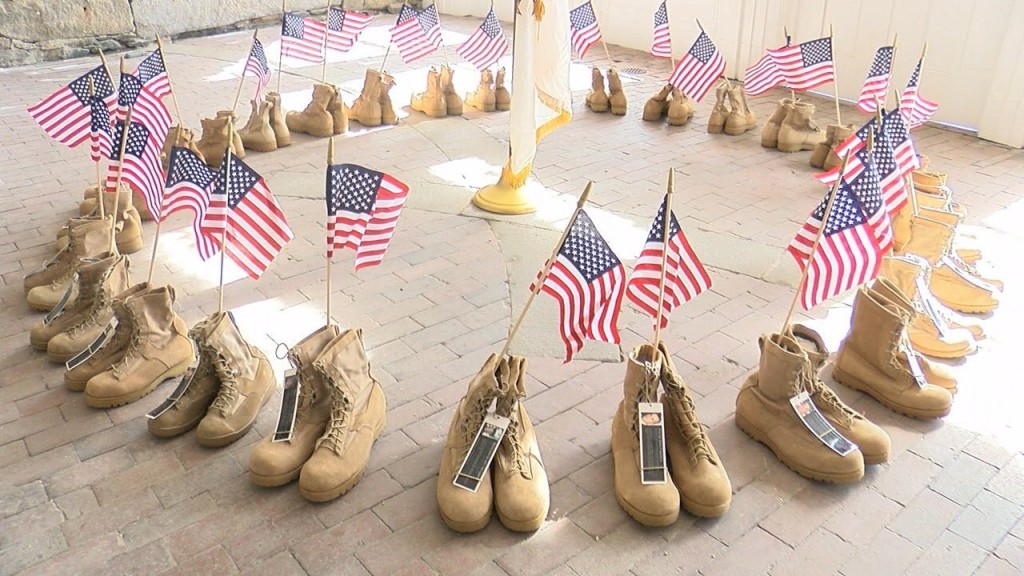 By: Amanda Pitts
alpitts@abc6.com
@APittsABC6
NEWPORT, R.I. (WLNE) – The Boots on the Ground for Heroes memorial is heading to Newport.
The memorial was previously held at Roger Williams Park in Providence for the past three Memorial Day weekends, but now it's moving to Fort Adams State Park in Newport.
"What better place than a historic, military fort in a town with such deep military roots," said Dee Dequattro of Operation Stand Down.
The memorial, that honors veterans who died in the war on terror, has almost 7,000 combat boots each with a flag inside and a nametag. Twenty-nine of them belong to Rhode Islanders that paid the ultimate price.
"We started it four years ago because we wanted to do something for those veterans post 9/11 so they could see their fallen friends and their fallen battle buddies," said Dequattro.
The boots will be displayed on the military parade field at the fort from May 24th through Memorial Day.
"It's really important around Memorial Day just to remind people what Memorial Day's about. Because it's more than a barbeque."
Operation Stand Down is looking for volunteers to help set up the boots on May 22 and 23. The memorial is open to anyone and free of charge.
(c) WLNE-TV 2019