Boston Bomber on the cover of Rolling Stone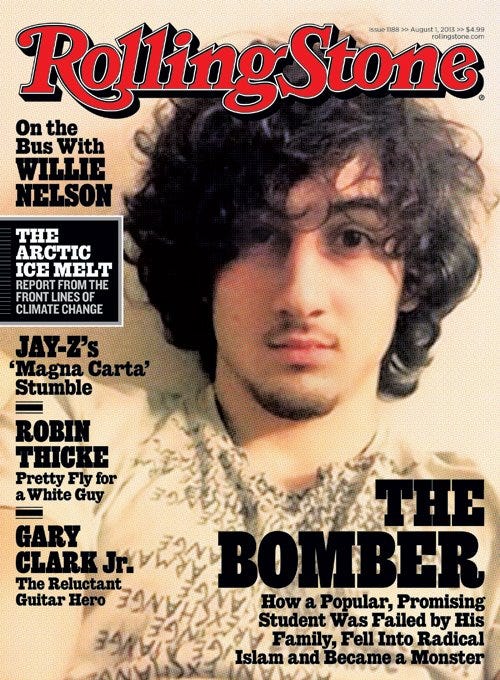 By News Staff
Twitter: @ABC6
The face of Dzhokhar Tsarnaev is on the cover of rolling stone magazine and as you can imagine the August cover is stirring a lot of controversy.
Some people say the magazine is making him look like a rock star but Rolling stone says the cover is promoting an in–depth report on the life of the Boston bomber and how he became "a monster".
The image has been used in other publications and has even appeared on the front page of the New York Times.
© 2013 WLNE-TV