Boston bomber Witco appear in court, victims to attend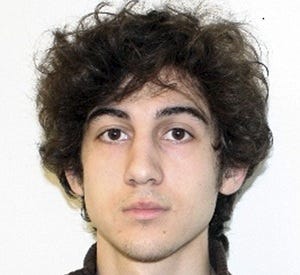 Dee DeQuattro
The teenager accused of plotting with his brother to bomb the Boston Marathon finish line will appear in court for the first time on Wednesday.
Dzohkar Tsarnaev is expected to face 30 criminal charges including using a weapon of mass destruction for his role in the April 15 bombings.
Officials are expecting a packed courtroom as victims and their families are expected to attend.
The arraignment for the 19-year-old suspected terrorist will take place at 3:30 p.m. in the U.S. District Court in Boston in a courtroom adjacent to the one in which the Whitey Bulger trial is ongoing.
Tsarnaev, a former University of Massachusetts Dartmouth student, is accused of conspiring with his brother Tamerlan Tsarnaev to bomb the Boston Marathon killing four and injuring over 260 people. The brothers then led police on a manhunt through Boston and the surrounding areas which resulted in Tamerlan's death.
(C) WLNE-TV 2013