Boston Bruins Recall Spooner From Providence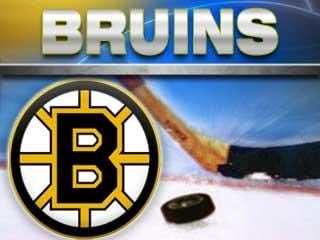 P-Bruins Release
BOSTON, MA – Boston Bruins General Manager Peter Chiarelli announced
today, February 4, that the team has recalled forward Ryan Spooner from
the Providence Bruins (American Hockey League). Spooner will join the
Boston Bruins on Tuesday, February 5 and travel with the team to
Montreal in advance of their game on Wednesday against the Canadiens.
The Bruins also announced that the practice/media availability details
for Tuesday, February 5 have changed. Those details can be found below.
The recall for Spooner is the first NHL regular season recall of
Spooner's career. In 35 games for the Providence Bruins this season,
the 21-year-old is tied for the team lead in points with 30 with nine
goals and 21 assists. Spooner has recorded 12 goals and 25 assists in 43
career AHL games. The 5'10'', 175-pound native of Kanata, Ontario had
back-to-back 60+ point seasons in the Ontario Hockey League before
joining the P-Bruins, having tallied 66 points in 57 games split between
Kingston and Sarnia last year, and 81 points in 64 games during the
2010-11 season split between Peterborough and Kingston.
Spooner was originally drafted by the Bruins in the second round (45th
overall) in the 2010 NHL Entry Draft.
PRACTICE/MEDIA AVAILABILITY SCHEDULE FOR TUESDAY, FEBRUARY 5
Head Coach Claude Julien will now be available at 8:30 a.m. at the TD
Garden West End Room (2nd floor) while select players will be available
at 8:45 a.m. in the West End Room. The team will then depart for
Montreal and practice at the Bell Centre at 1:00 p.m.
Members of the media can access the West End Room through the West
Premium Entrance located next to the Boston Bruins Pro Shop beginning at
8:00 a.m. Please note that due to a concert at the TD Garden, there will
not be workspace available for the media on Tuesday at the TD Garden.