Boston police, city to review bombings response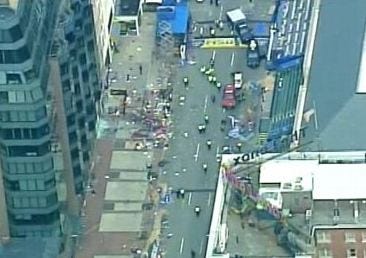 By News Staff
Twitter: www.twitter.com/abc6
LOWELL, Mass. (AP) – Boston Police Commissioner Ed Davis says his department and Mayor Thomas Menino's office will conduct two separate investigations into the Boston Marathon bombings response.
Davis says the aim of the reviews is to learn from the experience. He couldn't immediately say when the investigations will start, only that he expects them to take "a few months.''
Davis addressed reporters Saturday after delivering the commencement address at the University of Massachusetts Lowell. The event occurred a little more than a month after the bombings that killed three people and wounded more than 260.
The 57-year-old Davis received an honorary Doctor of Humane Letters. Nearly 3,200 students received degrees.
Davis is a Lowell native who ran its police department for 12 years until being named commissioner in Boston in 2006.