Boston restaurant damaged by bombings announces closing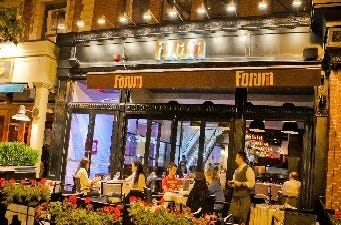 By News Staff
The restaurant near the Boston Marathon finish line that was badly damaged by one of the explosions will close its doors for good this Sunday.
The owners of Forum Bar and Restaurant say that delayed insurance payments and an increase in rent is to blame.
Investigators with the FBI credit video footage from Forum's surveillance cameras for helping them identify the town bombing suspects.
This is also the place where Newport's Heather Abbott was when the bombs went off and she lost her leg.
© WLNE-TV 2015.