"Bow ties for boys" event this weekend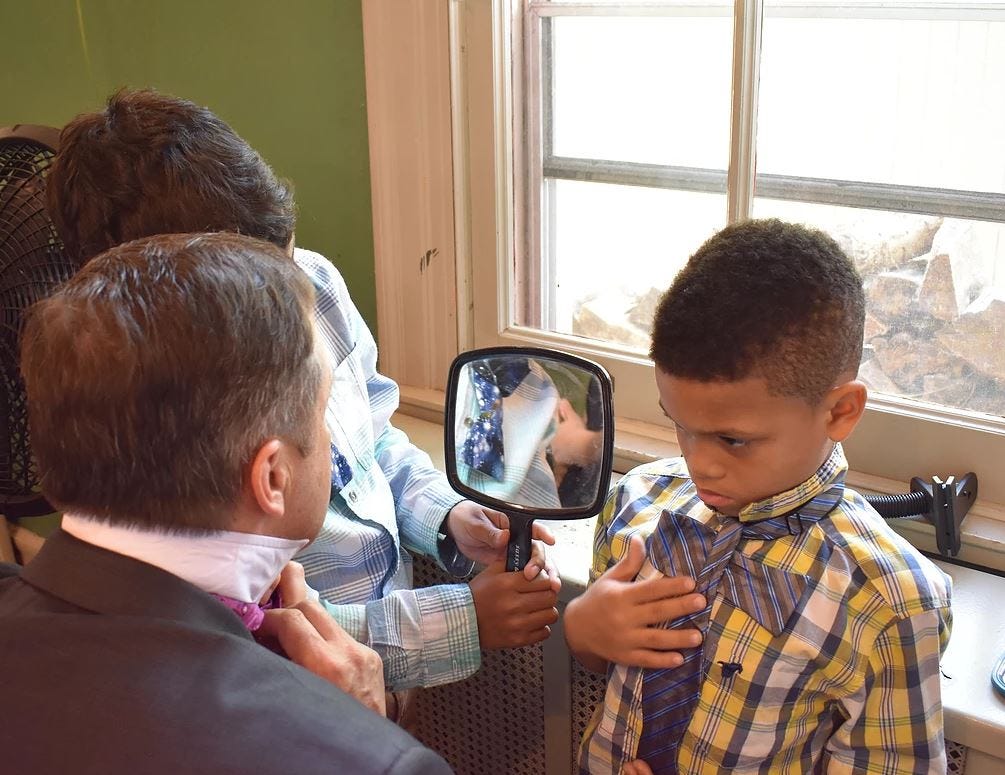 By: Melissa Randall
Email: mrandall@abc6.com
Twitter: @MRandallABC6
PROVIDENCE, R.I.— A classy event is set to take place in Providence this weekend. Now in its sixth year, "Bow Ties for Boys" provides young men of color an opportunity to learn important skills.
Ray Rickman, Executive Director of 'Stages of Freedom' says during the free program male mentors assist the boys in shaking hands, introducing themselves, and tying a bow tie. In the process, they build relationships that will help shape their futures.
"You get a chance to talk to someone who's on the right side of the law. Who's doing well in a tough world sometimes—an example," said Rickman.
Those who attend the event don't leave empty handed. Each of the boys will take home a souvenir bow tie that is sure to wow everyone they meet.
"We're trying to let them see that life can be special and that they can be special. And you have to learn things to move yourself forward," said Rickman.
There are about 350 graduates of the program to date. Rickman hopes to grow the program, through a grant, and bring it to the community over several weekends throughout the year.
The bow ties are valued at about $100 each and are all donated by Beau Ties, Ltd. of Vermont.
This years event takes place at the Central Congregational Church on Angell St. in Providence this Saturday, April 21st, from 10–11:30 am. It's recommended for ages 5–13, but everyone is welcome.
© WLNE-TV 2018