Boxers, T-shirt worn by Tom Brady up for auction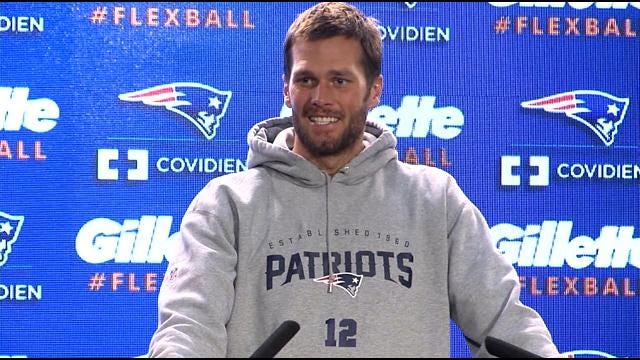 By The Associated Press
news@abc6.com
BOSTON (AP) _ Fans of New England Patriots quarterback Tom Brady have a chance to become the proud new owner of his undergarments.
A pair of white Brooks Brothers boxer shorts and a grey Giorgio Armani T-shirt that Brady wore during the Seth MacFarlane film "Ted 2" are being auctioned off with a starting bid of $2,500.
The film was shot in Boston and has a scene in which Mark Wahlberg's character and the talking teddy bear break into Brady's home while he's sleep.
The sale is being brokered by Goldin Auctions. The highest bidder will take home the clothing and a certificate of authenticity.
President Ken Goldin told The Boston Globe he thinks the "unique" items will sell for more than $5,000.
Bids will start on Monday.
© The Associated Press WLNE-TV 2015