Boy, 4, falls from second-story apartment window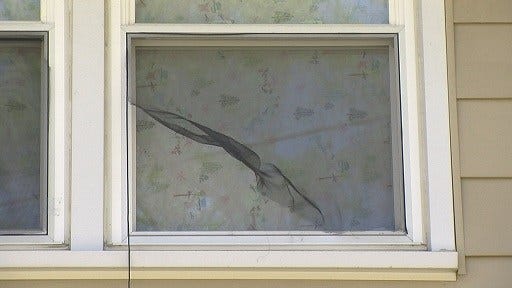 By: Rebecca Turco
Email: rturco@abc6.com
TAUNTON, Mass. – A four year-old boy in Taunton was seriously injured after falling out of a second-story apartment window, according to fire officials.
It happened at an apartment on Highland Court late Friday night. Neighbors tell ABC6 News after the boy fell out of the window, he was hit by a car along the road nearby.
"It's so heart-breaking," explained Samantha Isabel, who police asked to help identify the boy. She said his parents weren't there at the time.
"I saw the kid on the ground and there was a little bit of blood in his ear and honestly, I couldn't even stand there anymore," she said. "I just walked away because I was about to bawl my eyes out."
David Cheatham lives in the apartment directly across from where the boy fell. "I was shocked," he said. "These kind of things don't happen around here."
At the apartment is a broken window screen and toys scattered on the ledge underneath. "Just to think that poor child went through that – it's devastating," said neighbor Rafael Duarte.
"It's scary that people can actually allow that to happen to their kids," explained Cheatham.
Police haven't yet said what led to the boy's fall and his current condition.
© WLNE-TV 2015