Boy's body recovered from Portsmouth cove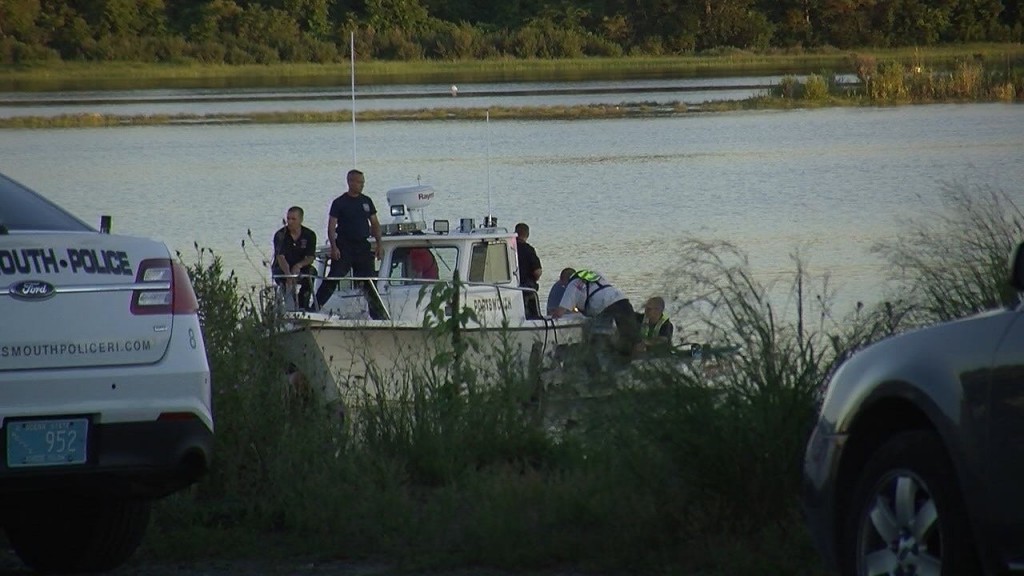 By Kirsten Glavin
kglavin@abc6.com
@kirstenglavin
An East Greenwich dive team waded back into the murky water at Blue Bill Cove Saturday morning, to continue searching for a boy last seen swimming Friday evening. At around 10 o'clock, the 12–year–old's body was found 80 feet offshore, in 25 feet of water.
"It's a cove area where people like to swim, but its not an area that they should swim. It's very dangerous," said Captain Howard Tighe of the Portsmouth Fire Department.
Although not confirmed, officials say the boy most likely got caught up in one of the strong rip currents, and slipped off an 20-foot deep underwater ledge.
Blue Bill Cove has an unforgiving reputation in Portsmouth. It's used primarily as landing, to put boats in the water, but it does attract swimmers.
Many of which, are from out of town, and don't know its rough waters.
"There are some dangerous areas," said Paul Cabral, a local resident of Portsmouth. "There are some ledges, some deep spots which people from outside the area wont be familiar with, and wont recognize it as a danger zone to stay away from."
The boy and his family were visiting from Providence, and stopped for an evening swim. The boy was reported missing at around 5:30pm, and officials quickly started the search. After five hours, the mission transitioned into a recovery effort.
"We deployed some swimmers, dive teams, and received a lot of assistance from other communities who responded through the night to try and assist us in finding him," said Tighe. Portsmouth officials are reminding people to be careful when swimming in the cove.
The boys name has not yet been released.