BPZoo Welcomes Baby Tamarin Twins
Second Set of Twins for Parents Pepper & Jack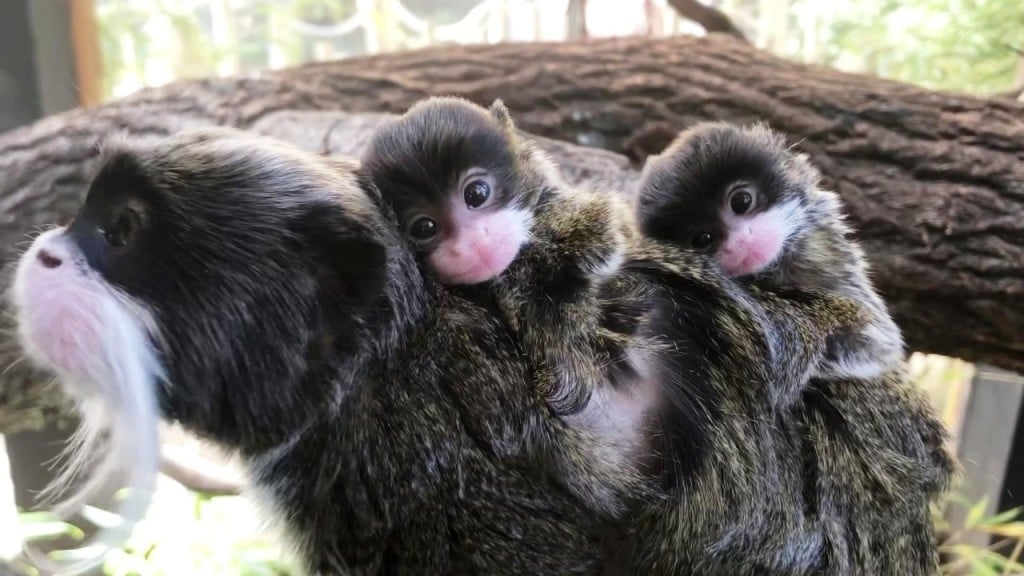 NEW BEDFORD, M.A. (WLNE) – The Buttonwood Park Zoo welcomes a pair of new babies!
Pepper and Jack, a pair of bearded emperor tamarin, have had a second set of twins.  These babies were born on October 13, 2020. That's almost one year to the day of their older siblings, Brie and Gouda.  They were born on October 20, 2019.
The zoo says that with this pregnancy, they were able to know a lot more about Pepper's progress thanks to the ability to perform an ultrasound.
Tamarin are native to Bolivia, Brazil, and Peru.  The small, tree dwelling monkeys reside in lowland tropical rainforest.  They eat tree sap, fruits, insects, and eggs.
BPZoo says that while they are not currently endangered, rapid deforestation, infrastructure construction and popularity within the illegal pet trade may threaten this species in the near future. Currently, there are only 31 bearded emperor tamarins at 10 AZA institutions – including the 6 residing in New Bedford.
The zoo's "Rainforests, Rivers & Reefs" exhibit where the tamarins reside, is closed to the public because of the pandemic.  However, on a warm day you can see them in an outdoor habitat.