Brad Stevens Says Celtics Guard Avery Bradley "Very Unlikely" to Play Rest of Hawks Series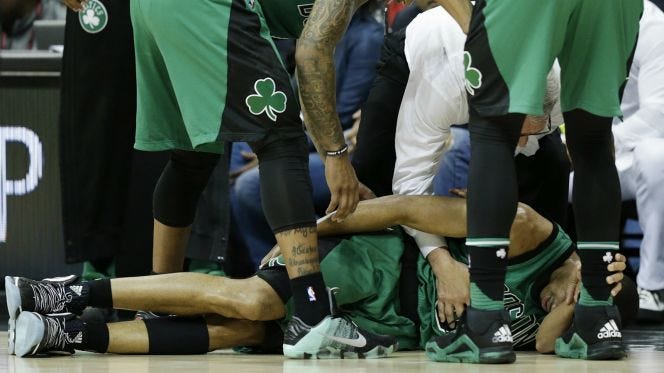 ATLANTA (AP) – Boston Celtics guard Avery Bradley is likely out for the rest of the opening-round playoff series against the Atlanta Hawks with a hamstring injury.
Coach Brad Stevens made the announcement Sunday before the Celtics practiced at Georgia Tech.
Bradley went down with a severely strained right hamstring in the fourth quarter of Game 1. The Celtics rallied from a 19-point deficit but lost 102-101, largely because they unable to contain Hawks point guard Jeff Teague without their best perimeter defender.
Stevens said Bradley is out for Game 2 on Tuesday night and doubtful to return for the rest of the best-of-seven series.
The Celtics will need Marcus Smart and Evan Turner to take on bigger roles. Also, rookies R.J. Hunter and Terry Rozier could get more playing time.
AP-WF-04-17-16 1925GMT